MAKE IT WITH LASER!
At Vinehall we believe in creating unique memorable moments through gifting. Check out our Laser Store for the very best in unique or custom, handmade pieces from our Vinehall store.
LASER CUT & ENGRAVED COUNTY CRESTS
Support your Country, Gift a Fan or Decorate your Home. All Crests are cut from 5mm Oak.
Size: 280mm x 280mm (sizes may vary depending on Crest Shape)
More Bespoke/Custom Laser products available upon request.
PERSONALIZED CORK COASTERS
Our drink coasters are made of quality cork, heat resistant and eco friendly, easy to clean and lightweight. They are great decoration to your kitchen, living room or office. A must have to protect your furniture from dirty spills, water rings and damages.
These crests are the perfect gift for a housewarming, birthday, holiday, or just something nice for yourself. Give your home, kitchen or bar a stylish touch with our personalised coasters, laser engraved and cut using our Trotec Laser.
We hope these coasters will make a fine addition to your home. They will even look great on your office desk! Custom options available upon request!

PERSONALIZED A5 NOTEBOOK
Design your own Notebook!
Laser engraved with your own Design, Name, Brand or Logo. We have various coloured strap options.
80 gsm, 80 sheets of cream colour lined paper. Packed in a sleeve.
/L 21.4 cm  x W 14.2 cm x H 1.6 cm/

PERSONALIZED REUSBLE BAMBOO CUPS
Save the planet a cup at a time with the Vinehall Bamboo Reusable Cup.
Made from hardwearing, sustainably surfed bamboo fibre, it's environmentally friendly yet supremely practical, able to be popped in the dishwasher after use for quick and easy cleaning.
With sustainability being more important to customers than ever, offer your coffee lovers and tea drinkers an eco-friendly option to disposable cups and boost your environmental credentials today.
We can laser engrave in with your personalisation so that you will never get the wrong order again!
These made of natural bamboo mugs can be used over and over, helping reduce environmentally damaging single use cups.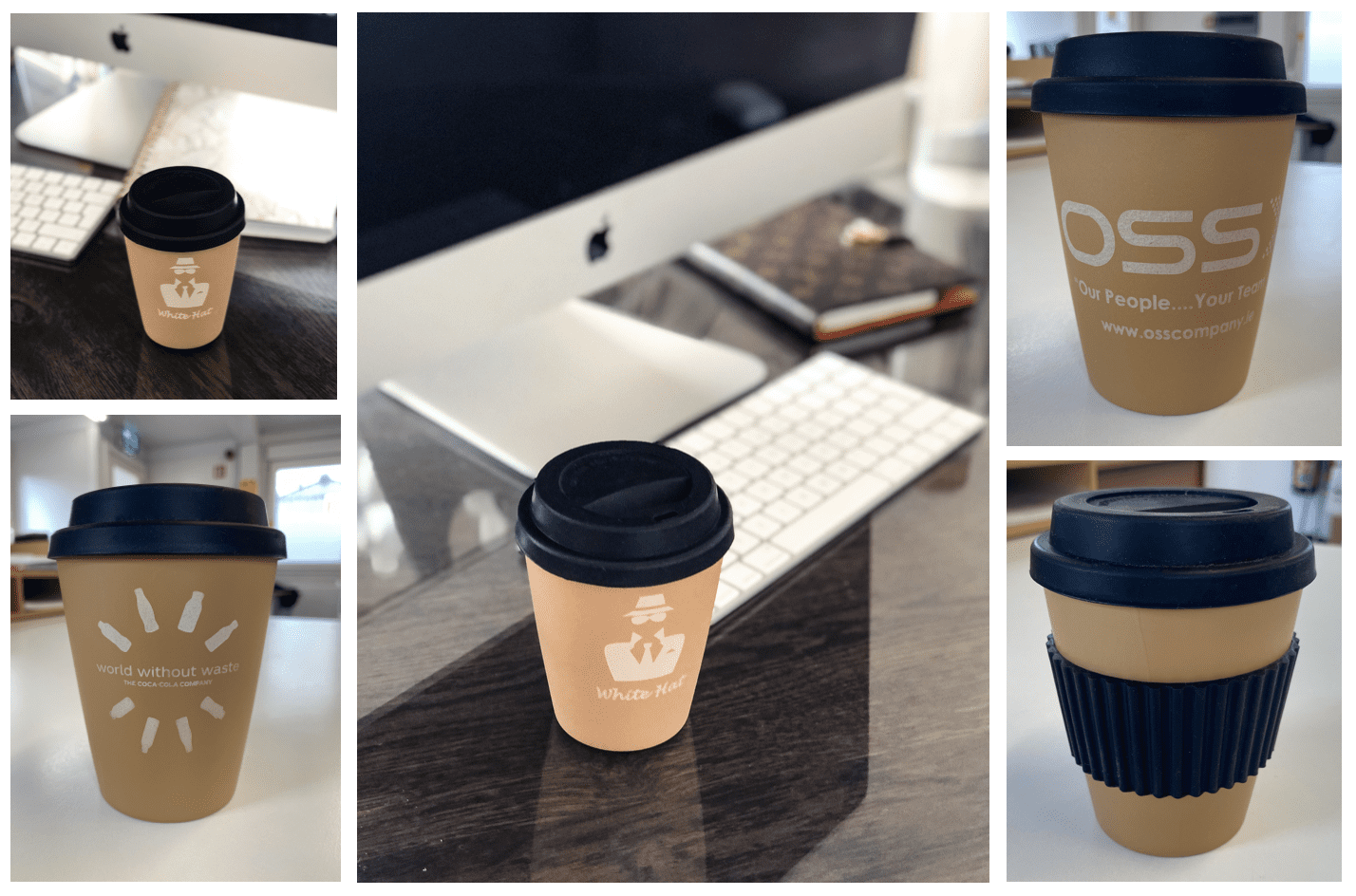 With our competitive prices and commitment to quality, you can't go wrong when you choose Vinehall Displays products!