We were delighted to help out again our long time client Coca- Cola Hellenic Bottling Company with setup and build for their Annual 2020 All Ireland Conference that took place in Royal Dublin Society.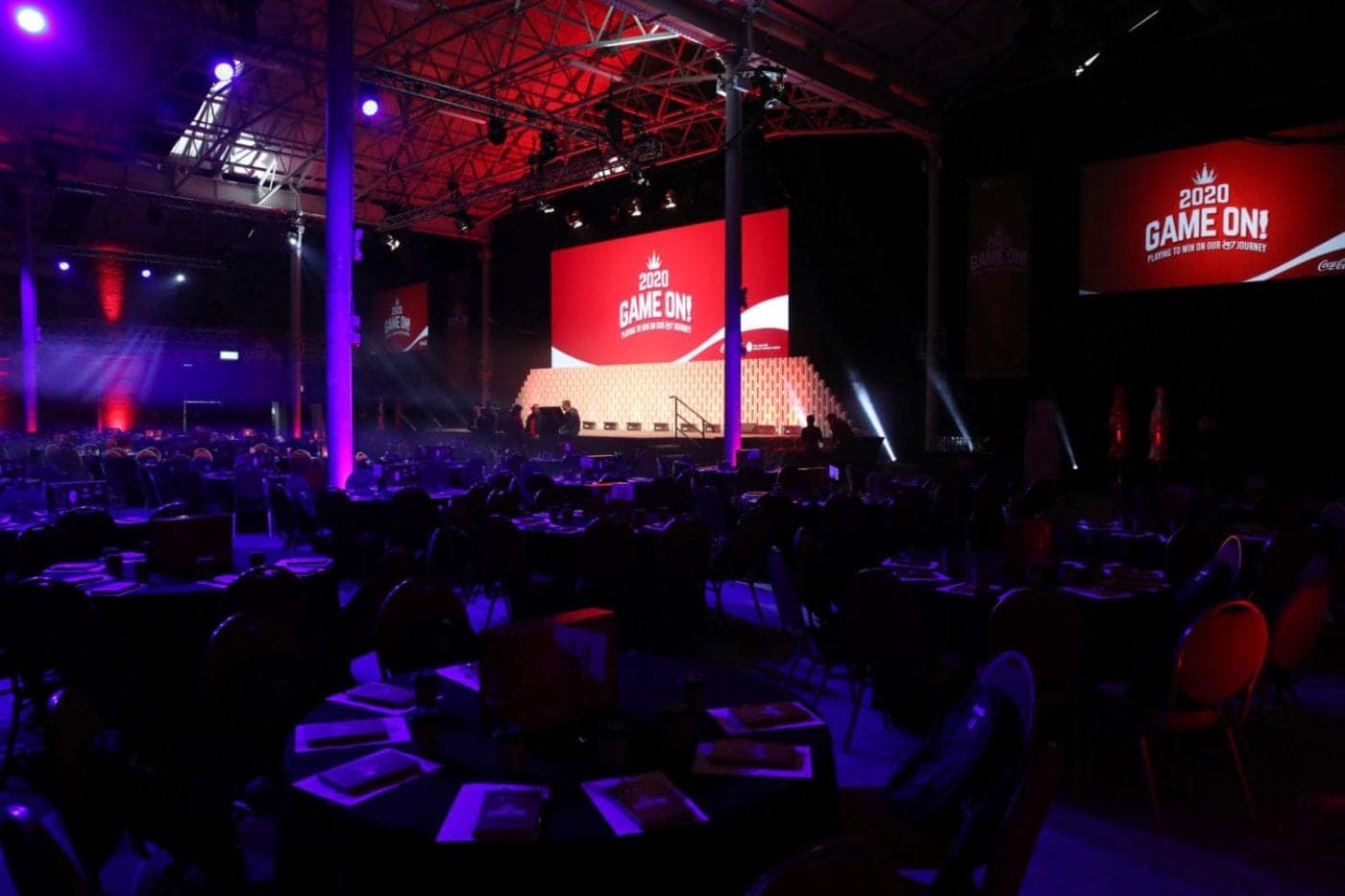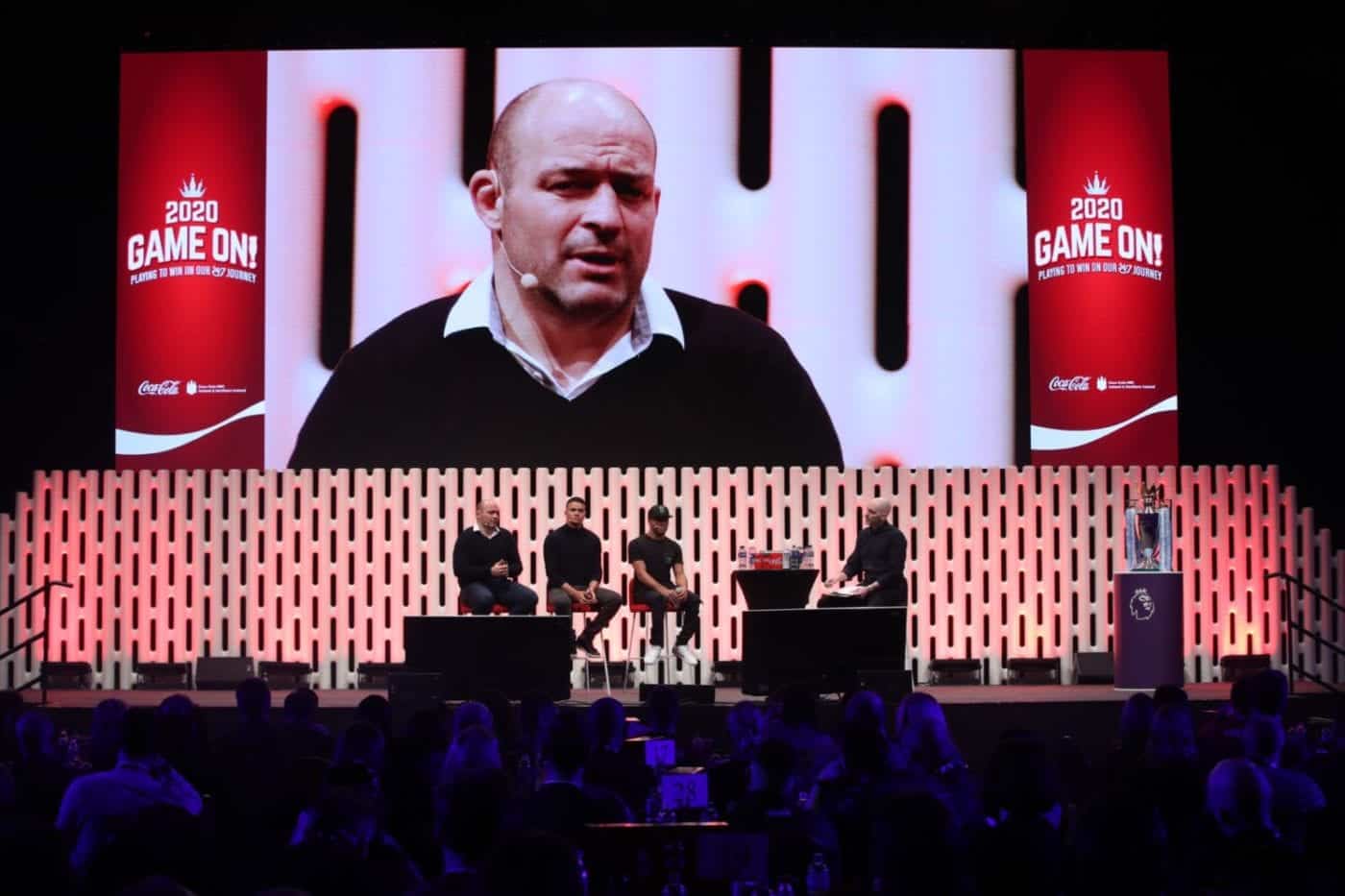 We provided the graphics, backdrops, staging with all pieces custom made in house and produced all branding.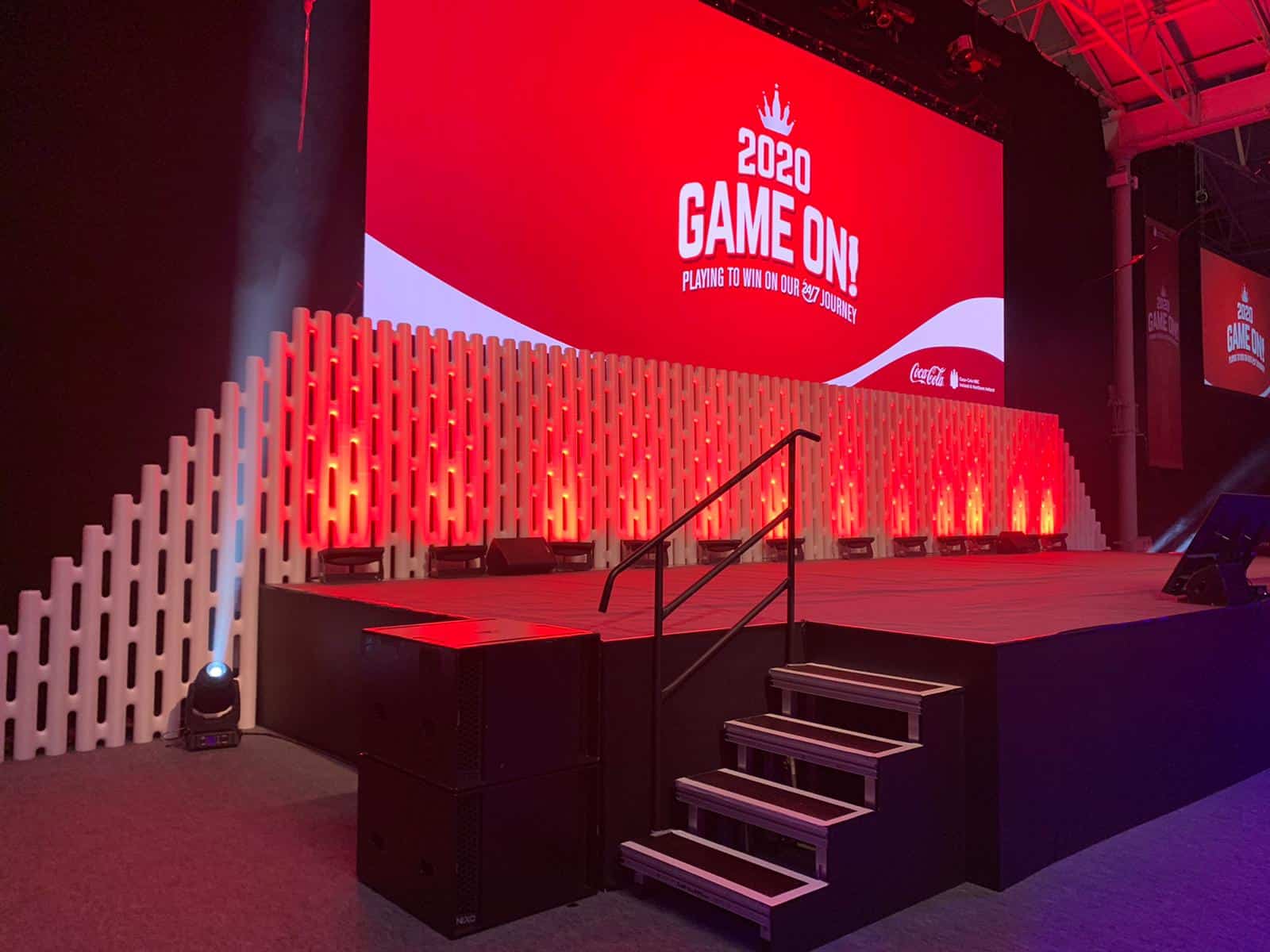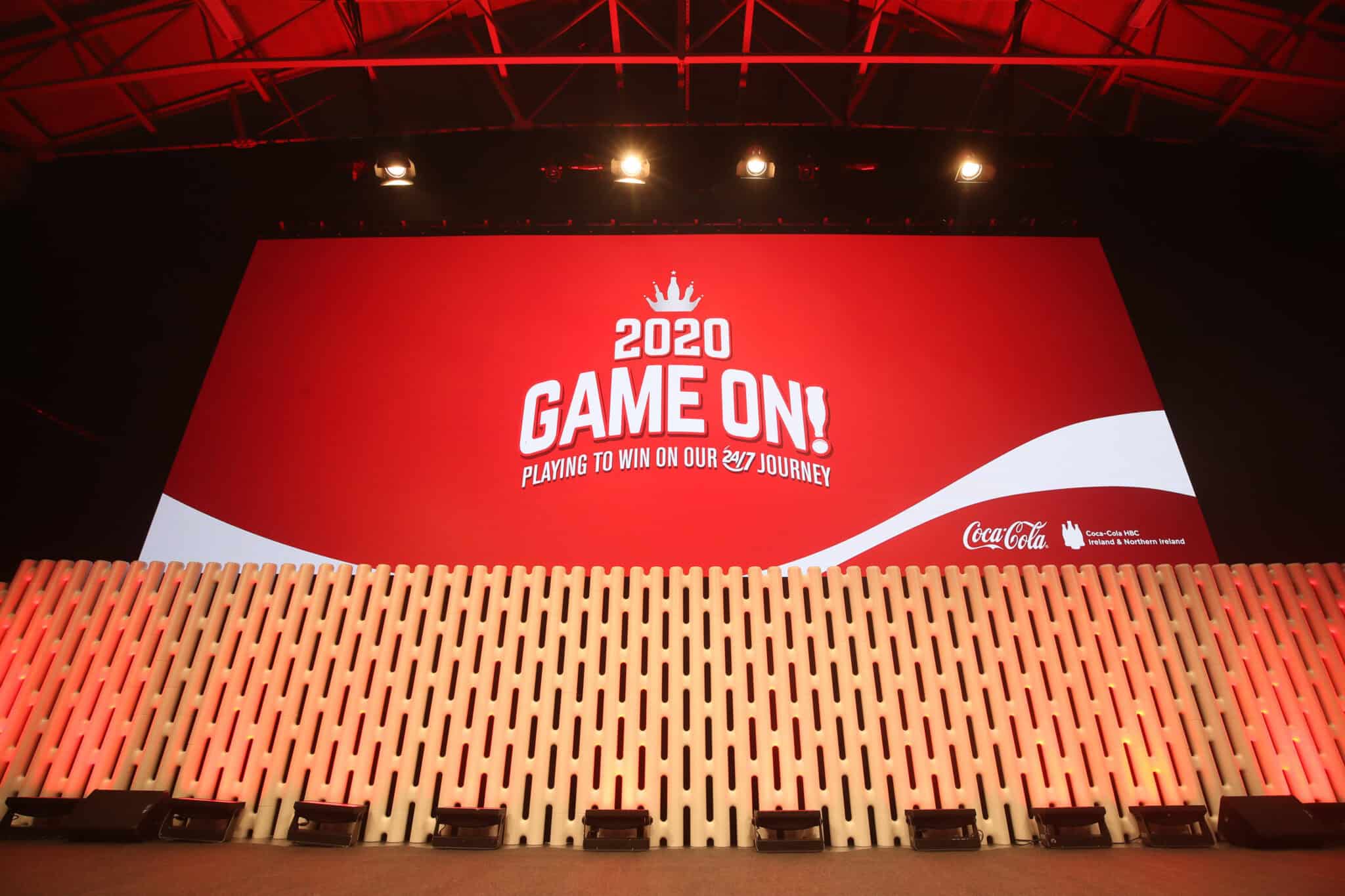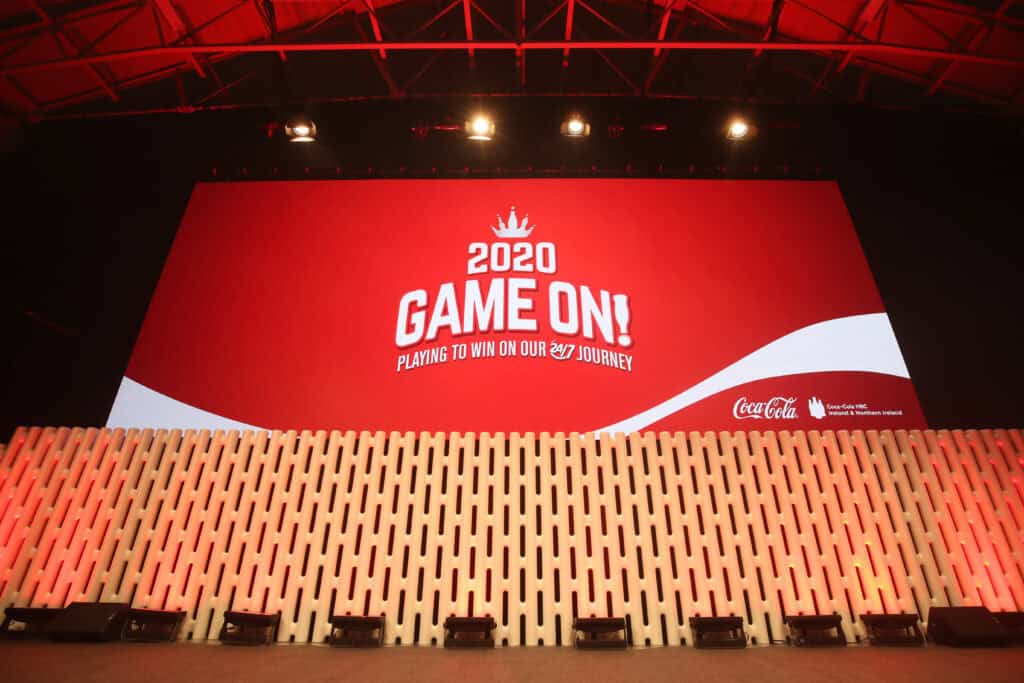 Acrylic Trophies were custom made and personalised. Also, we delivered and etched these amazing Silver Cups.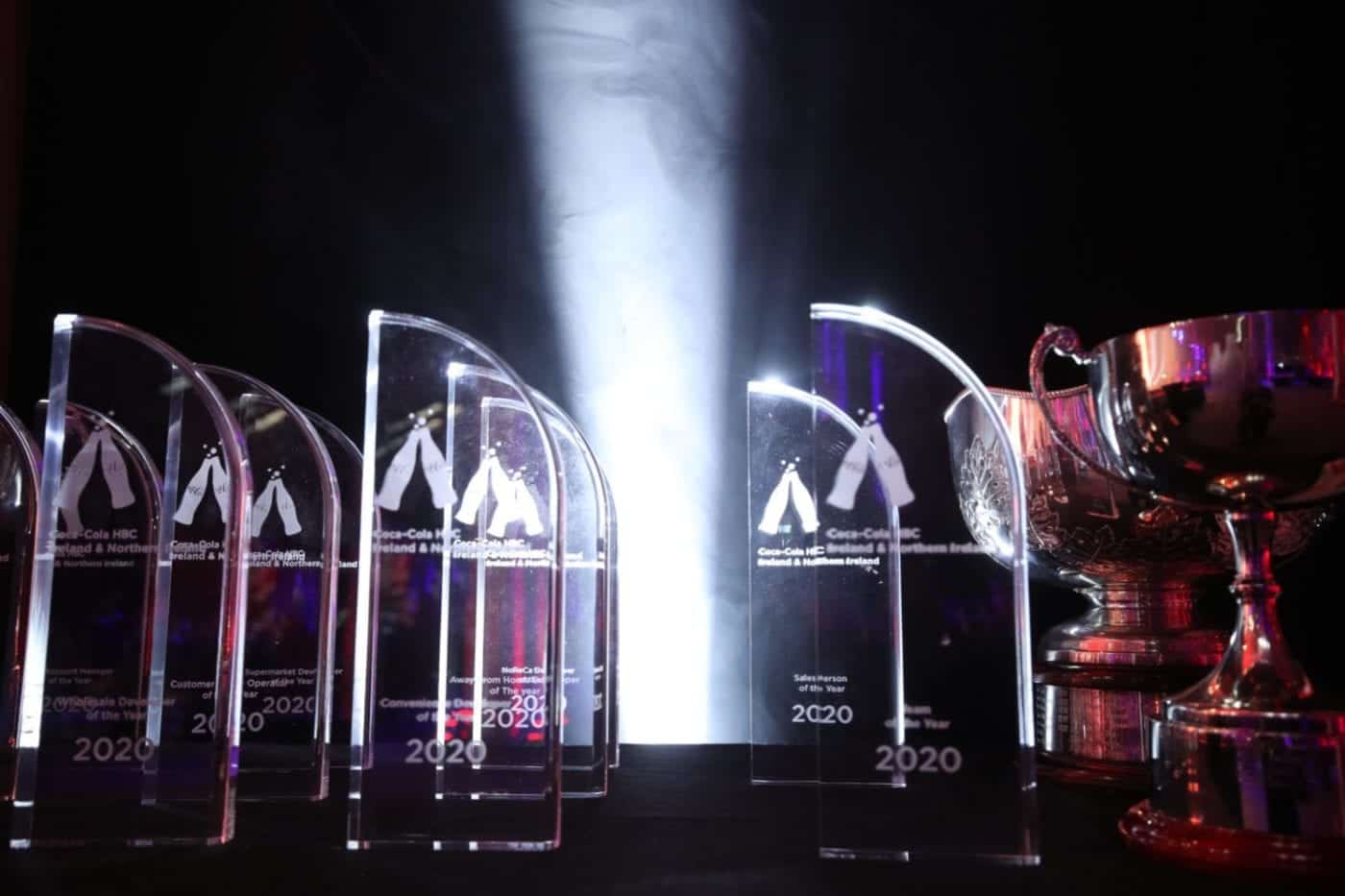 Vinehall team provided 200 x Laser Engraved Personalised Bamboo Mugs.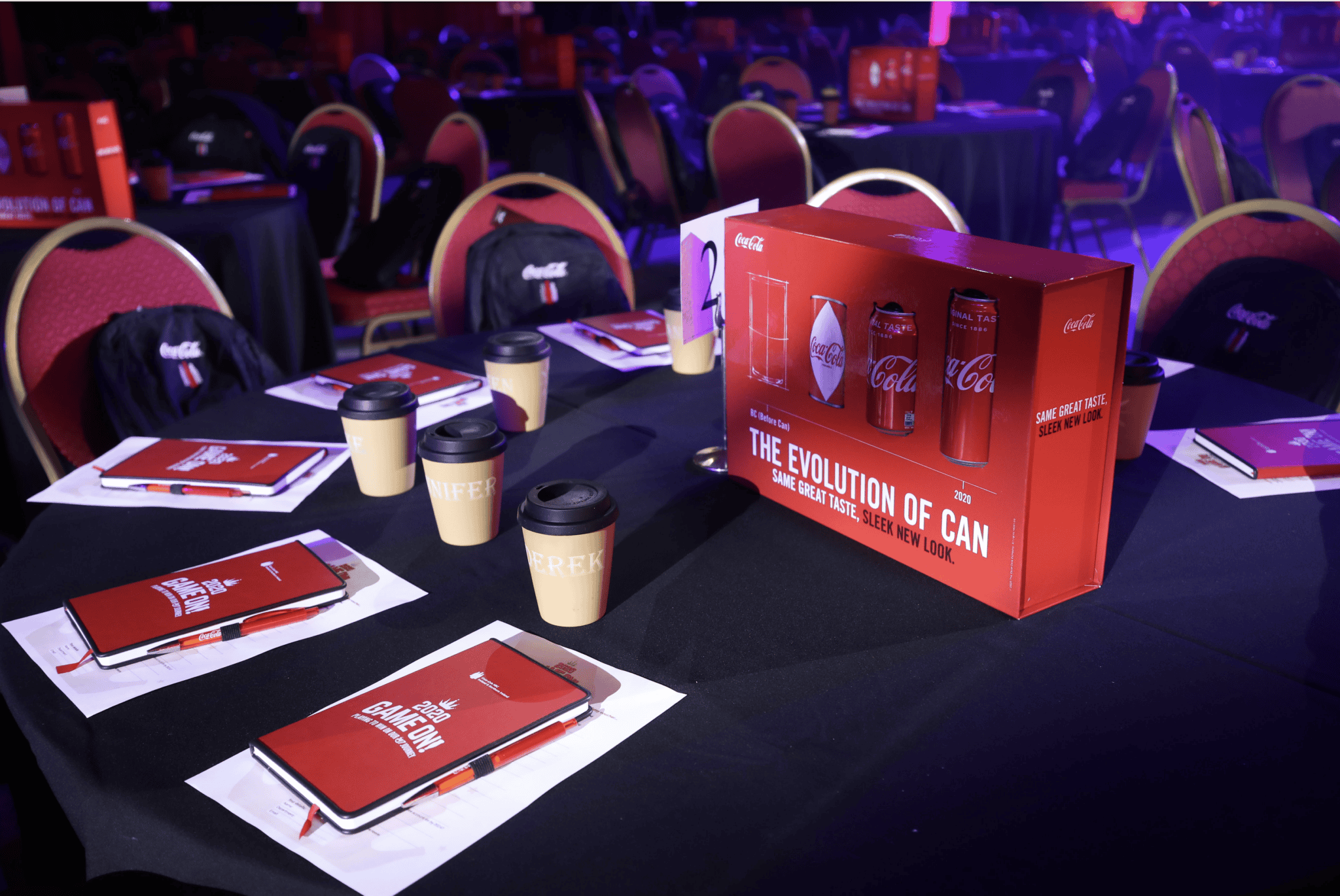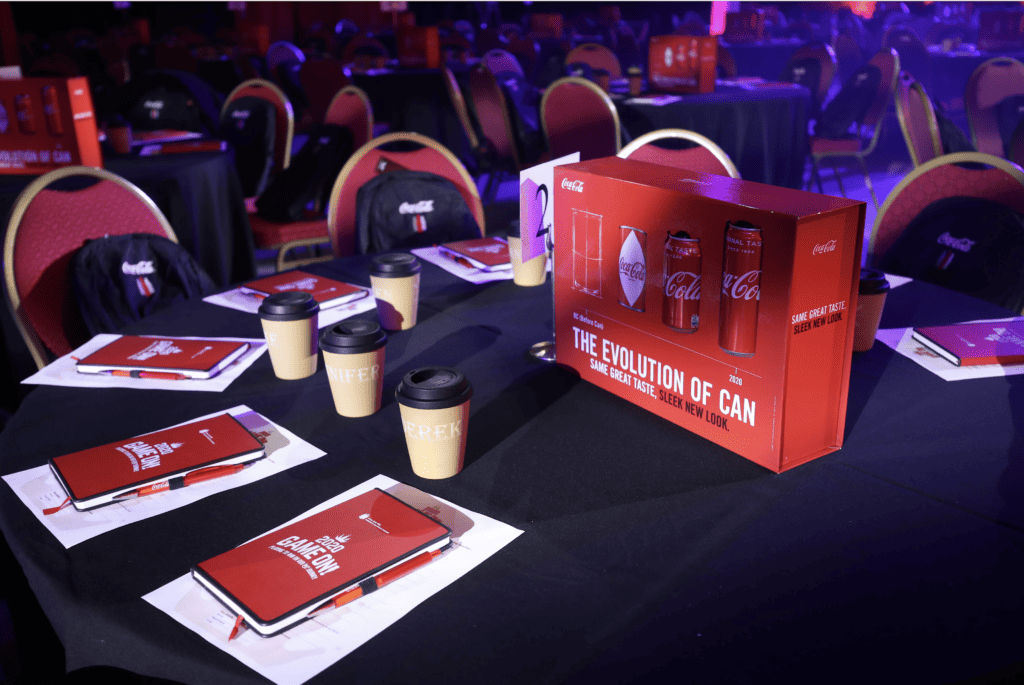 Every element of these bars was custom built including branding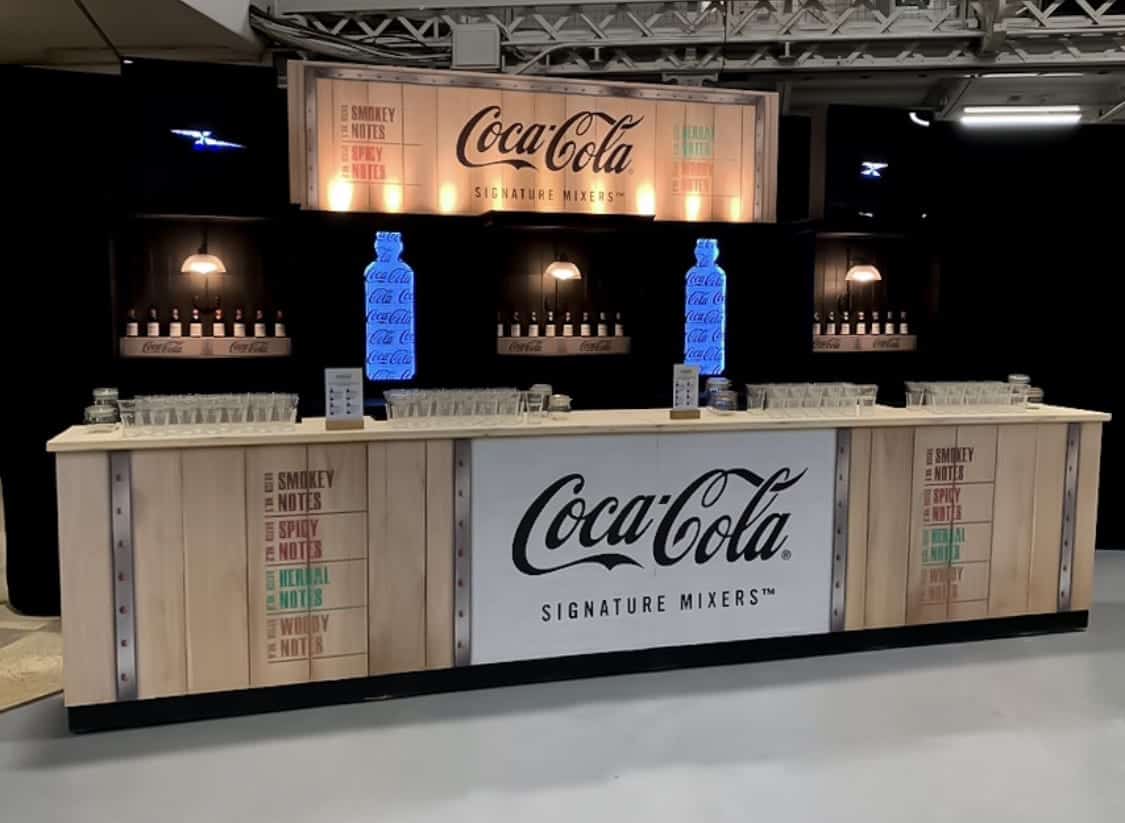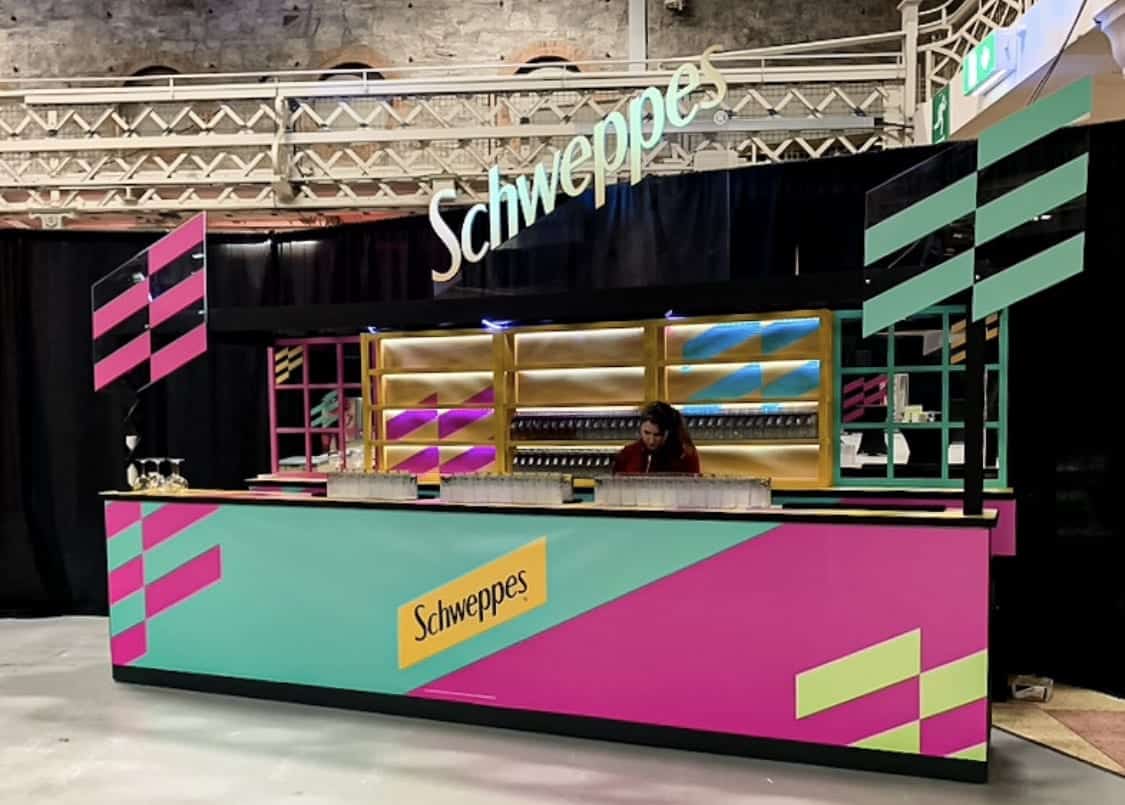 Built Black Link Backdrop with Gold Draping and also provided some furniture hire.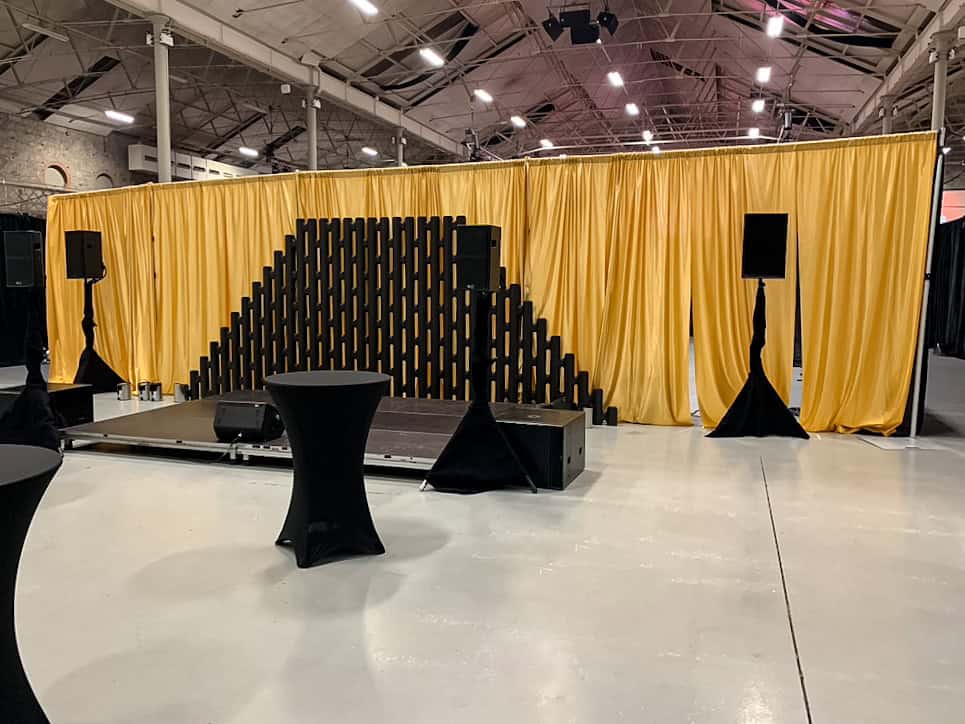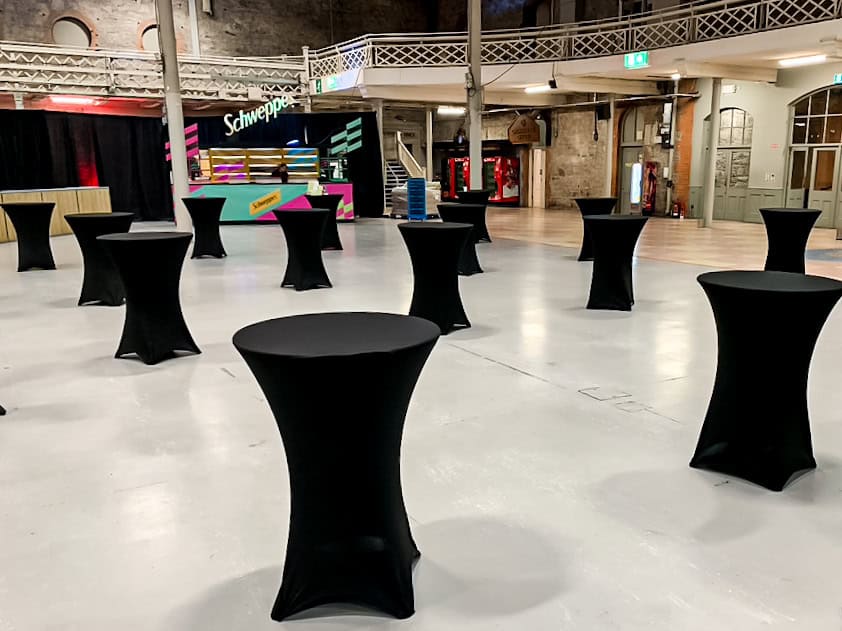 As one of Ireland's best suppliers to the Conference Backdrop industry we are best placed to supply you with the backdrop that best suits the message you want to send to your audience.
Whether it is a conference backdrop, AGM backdrops, breakfast seminar backdrop or another type corporate backdrop or roadshow event backdrops or just a straightforward meeting backdrop we have the extensive experience from over 30 years making and designing conference sets so we can assist you with the delivery of an impressive and professional conference backdrop.