At Vinehall, we specialise in creating high-impact, cost-effective custom-made or modular exhibition stands for our clients. We offer a comprehensive, integrated solution that eliminates the hassle of planning a custom customised exhibition stand for your conference or event. Our team of design experts collaborates closely with you to design the perfect custom-built exhibition stand to meet your requirements.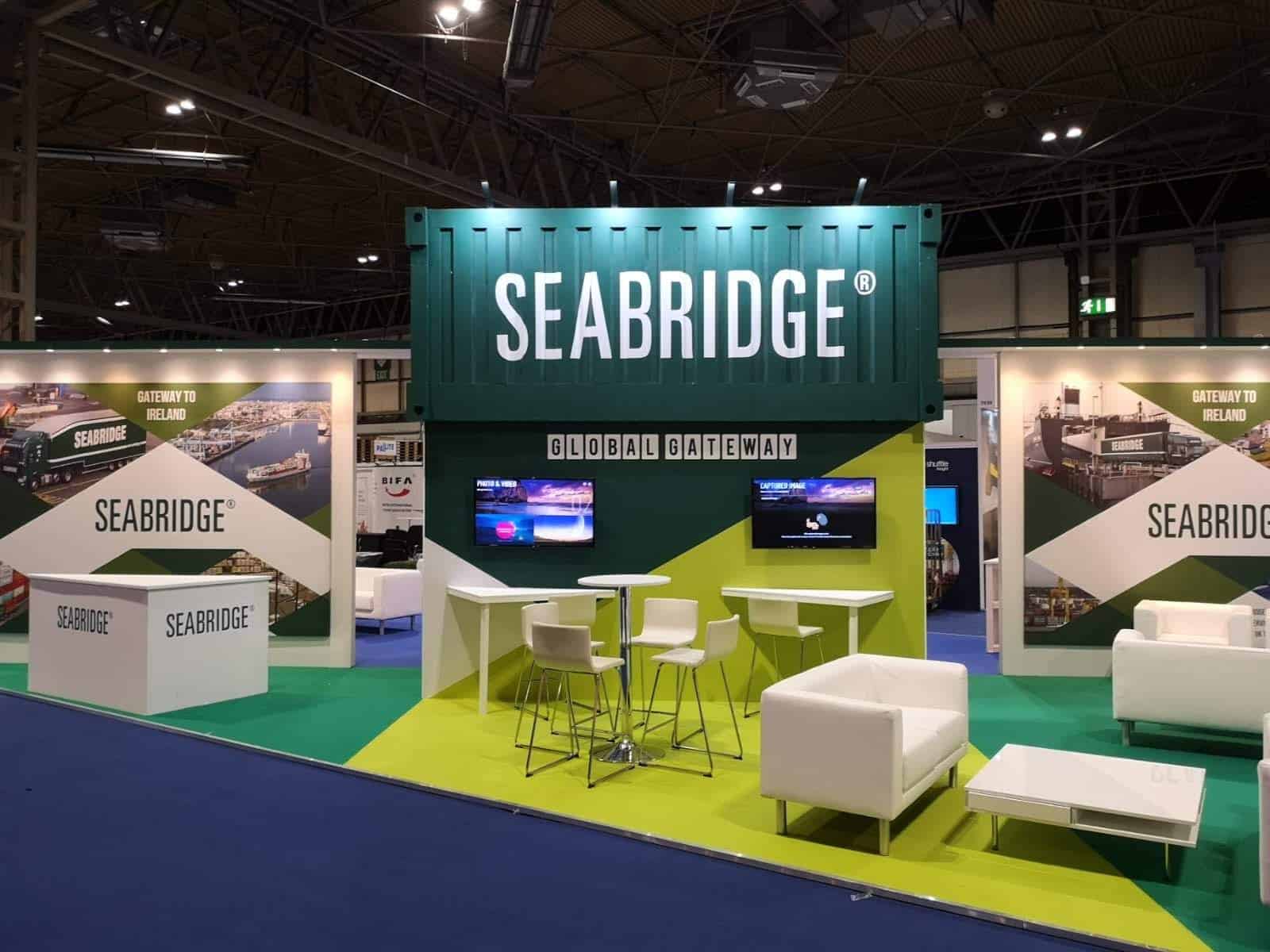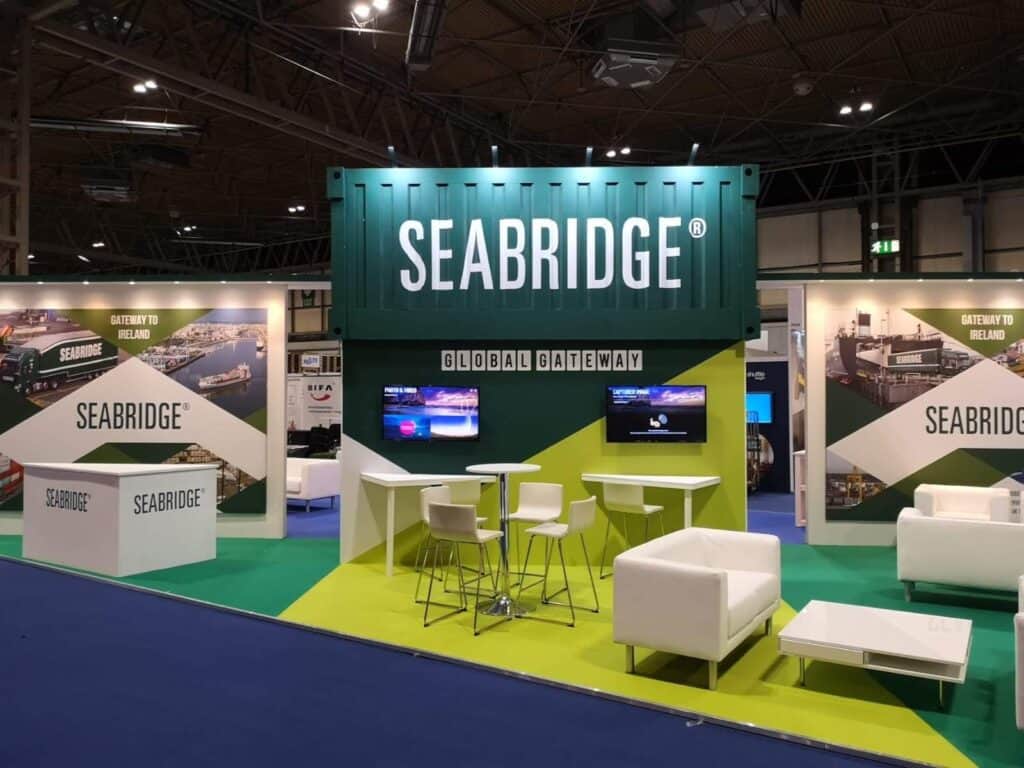 Our expertise and tried and tested processes will give you peace of mind and ensure a seamless, hassle-free experience from exhibition stand brief to delivery and set up of your event.
From the first phone call or meeting, our Project Managers will listen to and understand your event objectives, offering their technical and creative expertise. We will help you visualise your space whilst our production team ensures it is built on spec and on time. From our Graphic Designers to Project Managers to our AV and logistic specialists – we work together. This enables us to deliver a finished product that transforms your floor space while also promoting your business in a welcoming, functional environment.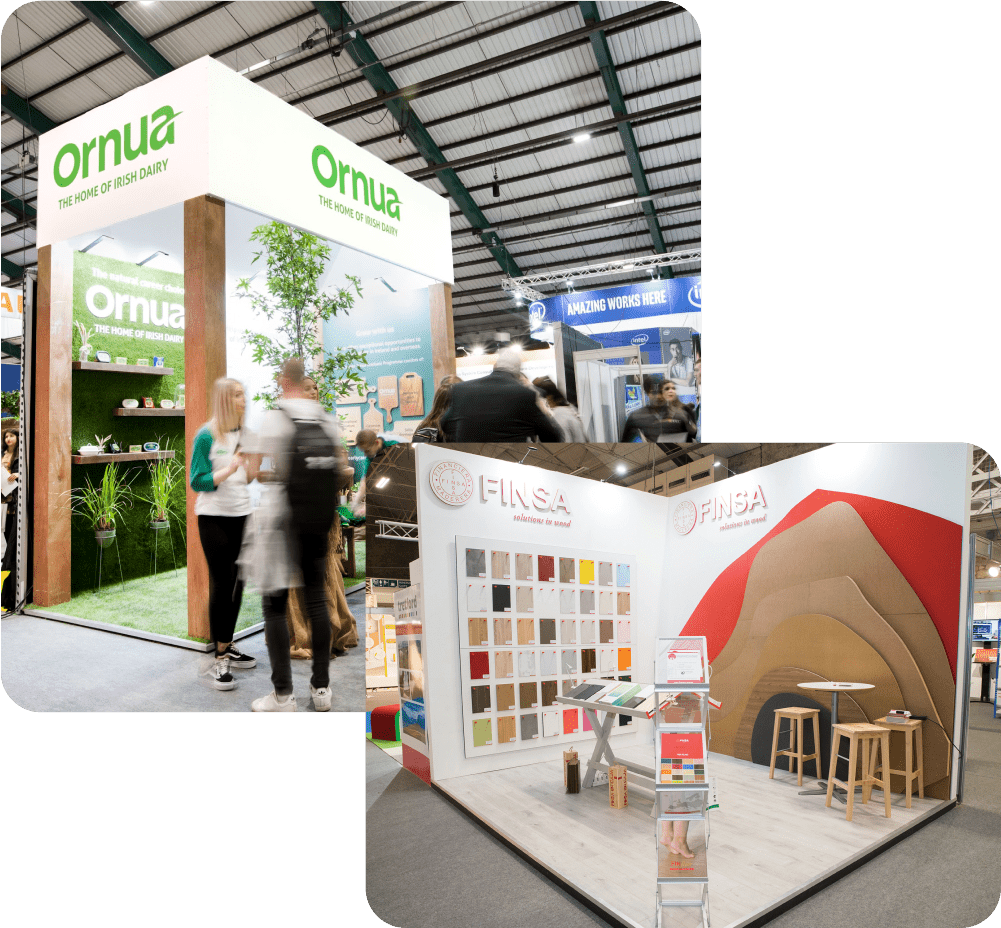 Showcase Your Brand With Confidence

Whether bespoke or custom exhibition stands, a well designed stand will have a big impact at your event, generating attention and engagement for your brand, products, and services. At Vinehall, the design process is not just about creating an eye-catching exhibition stand to stand out among your competitors; it's also about creating an experience for your customers, a place that will open the way to new relationships.
Our top priority is to ensure that the function of an exhibition stand is to create new leads and build sales for your exhibition. With strong, impactful and appropriate design, we can ensure you get maximum exposure at your event, resulting in those crucial business leads. Our team of Designers, Craftsmen and Project Managers have years of experience in exhibition stand design and whatever the event, strive to produce a custom design that exceeds your expectations from brief to stand build.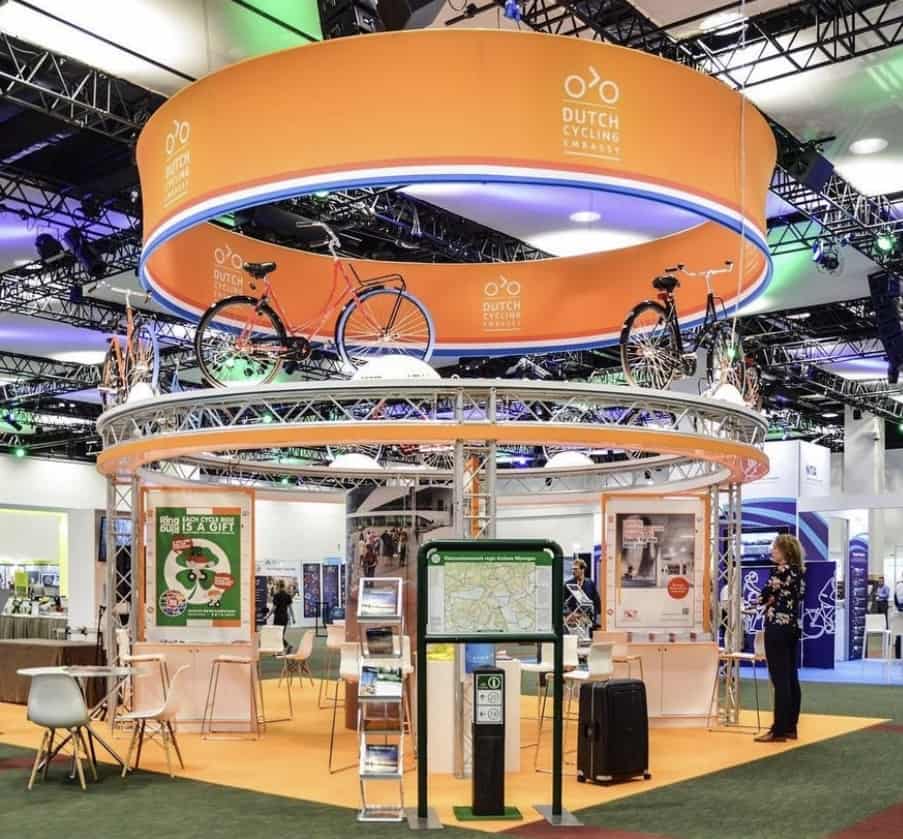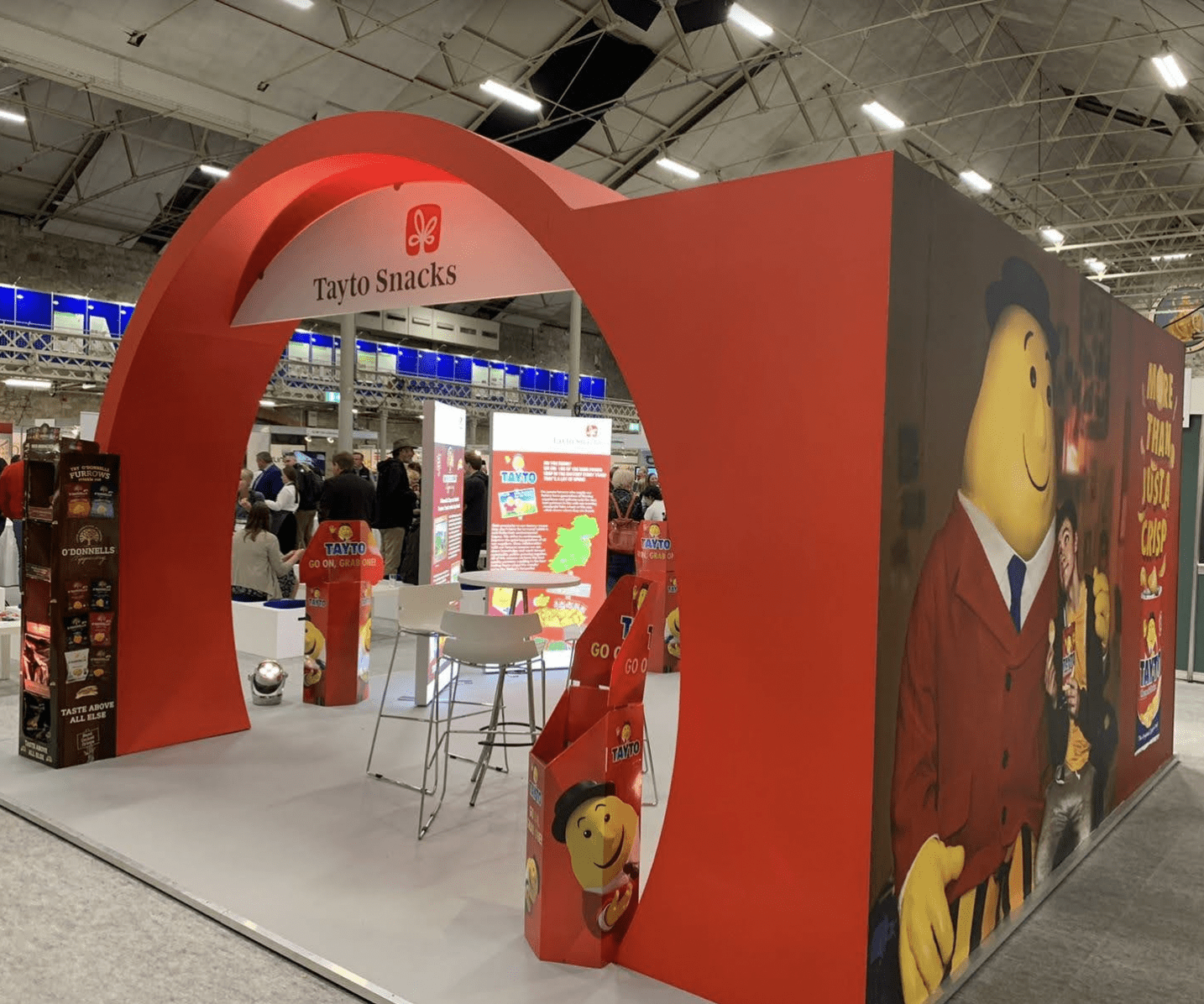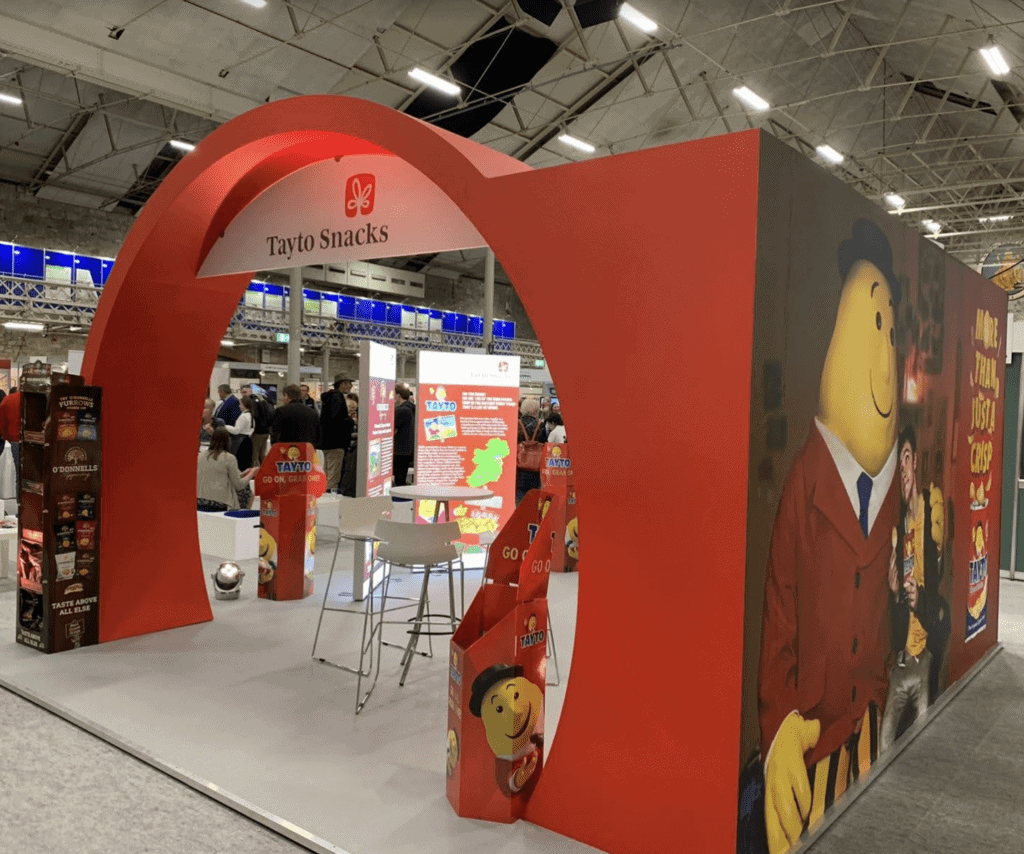 At Vinehall Displays we have a long history of working internationally. We have a strong brand presence in Europe and a strong logistics network that makes sure stand designs get to the show on time and that assembly and disassembly services are taken care of. We have designed and built exhibition stands for many events in Ireland, including the RDS, The Convention Centre, Clayton Burlington Hotel, Croke Park, Aviva Stadium, National Ploughing Championships, Kings Hall Belfast Northern, and many others in the UK and Europe. We provide a complete solution to transform your exhibition stand vision into reality, from concept to design to construction. Get in touch today and we'd be delighted to create something for you!
Why Choose Us For Bespoke Exhibition Stand Designs:
We create original and appealing exhibition stands for all sizes and budgets. Our design team combines creative talent, the latest design trends and up to date technology with practical expertise.
Your project will be overseen by your own dedicated Account Manager from the original inquiry through completion. Combine this with on-site support during the show to ensure your exhibition is ready on time and on budget to the highest standards.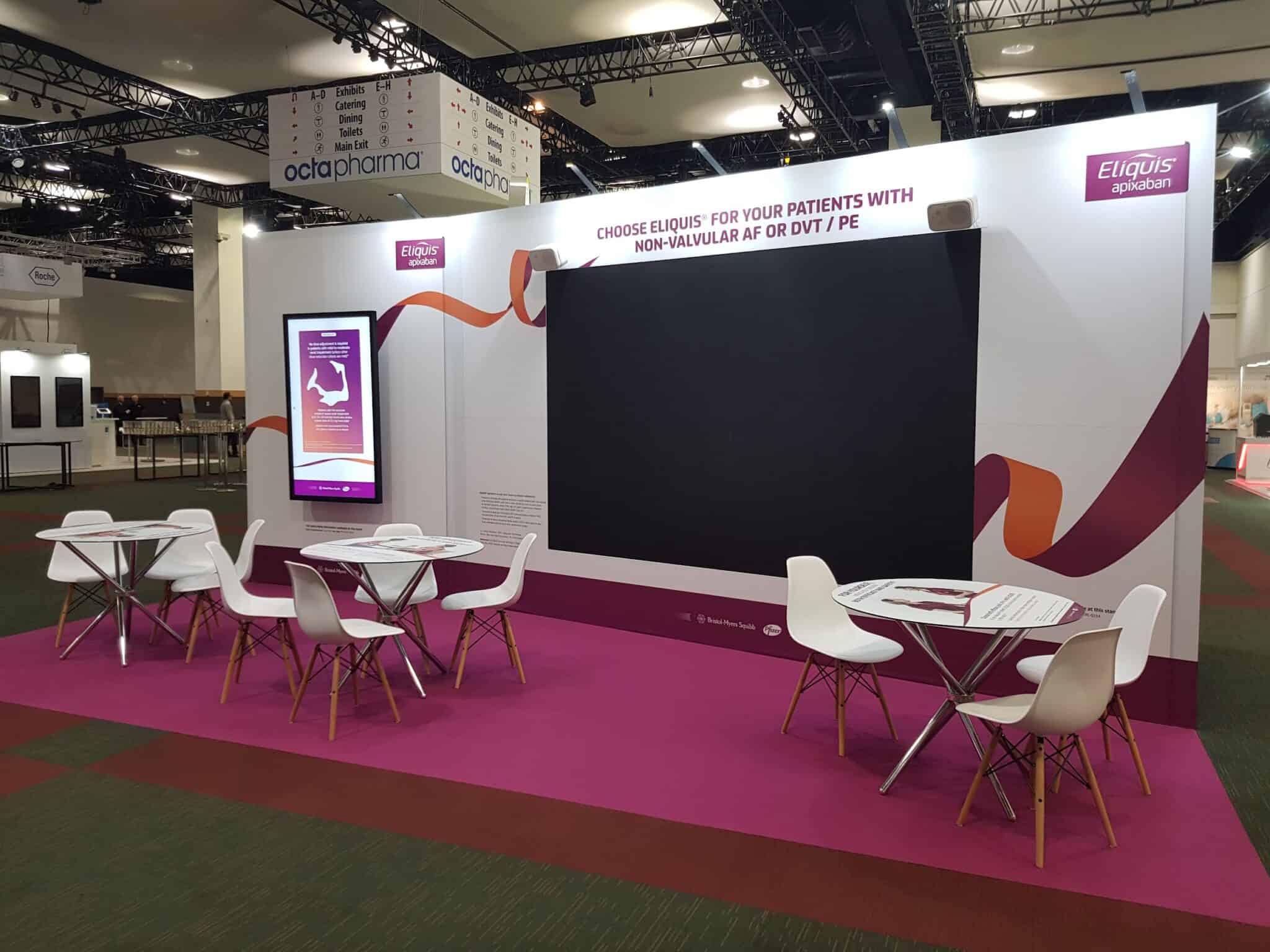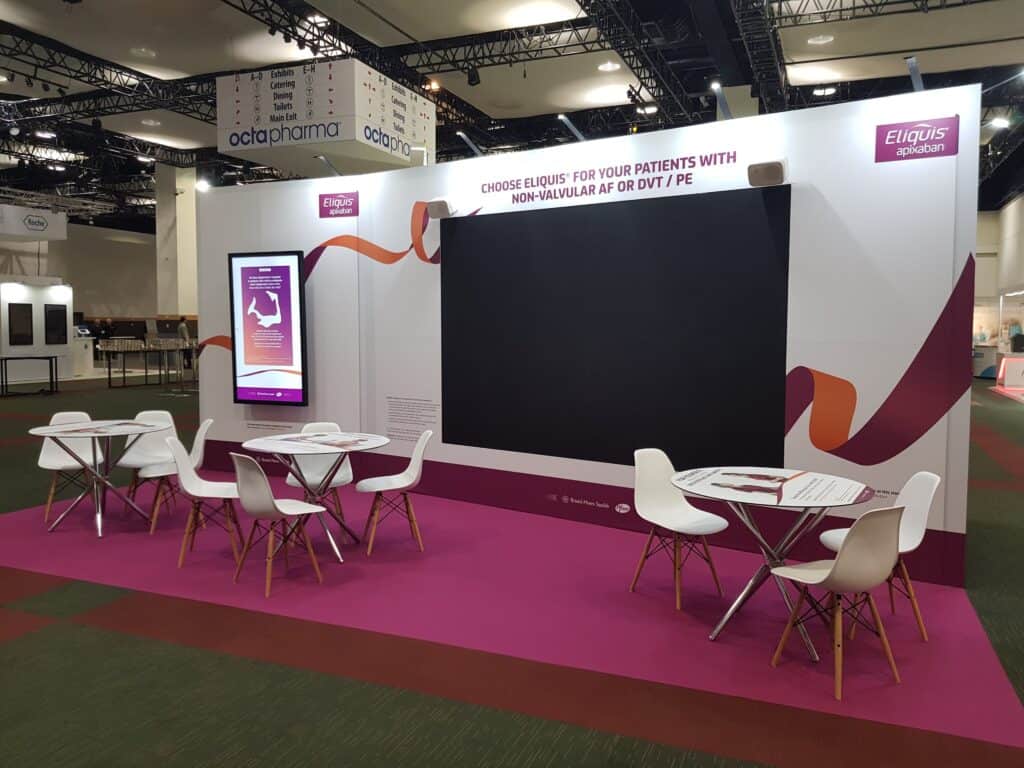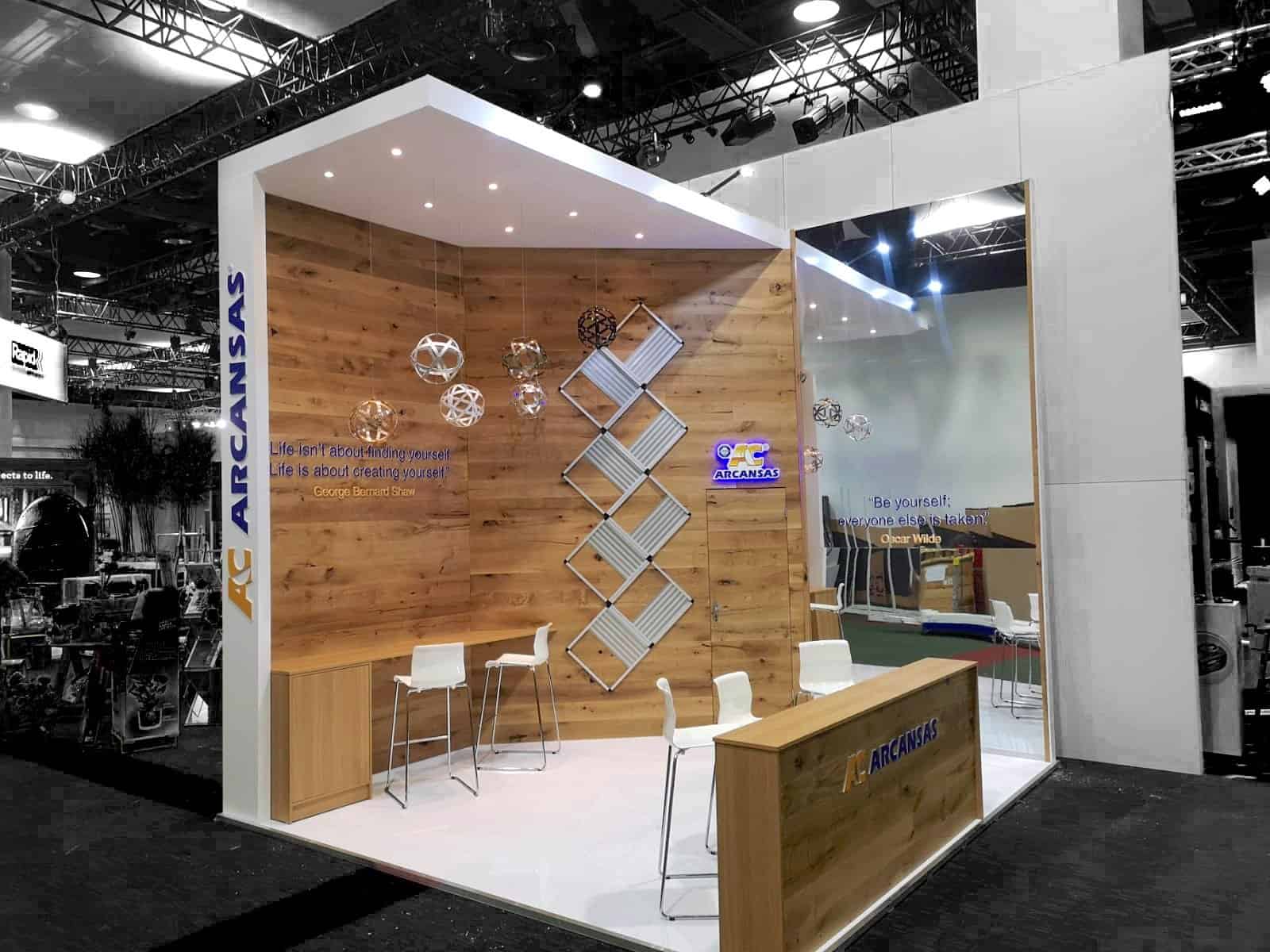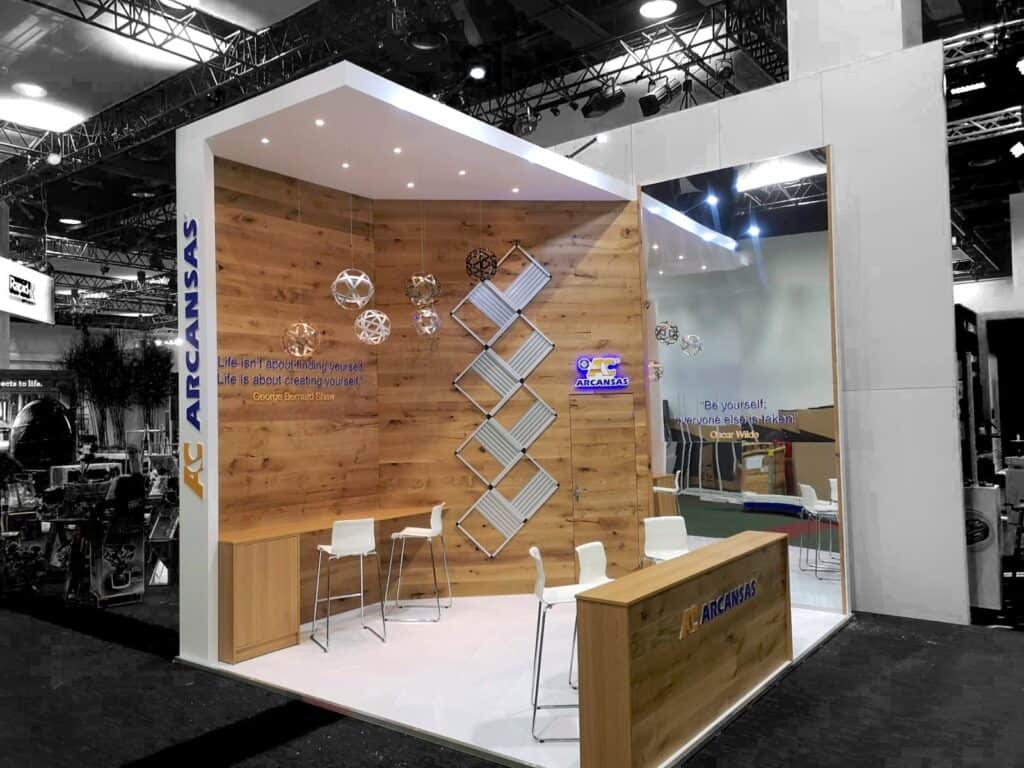 We create high-quality exhibition stands by combining the best materials with our highly experienced and skilled employees. Our experienced staff follow industry leading safety standards at all times. Using world class equipment we provide flexibility, speed, and quality in our Custom Build Exhibition Stand construction procedures.
A single price covers all of our services offering you peace of mind before you embark on a project with us. You'll know exactly where you stand from the beginning, with no hidden costs or unpleasant surprises. Value for money for our clients  is paramount and we go to great lengths to suggest and price our services accordingly.  It's an approach that has produced fantastic outcomes for our clients in Ireland and internationally for the past 30 years.
"We were launching our Taxi system to the UK market and used Vinehall Displays to both design and setup our stand for the trade show. We wanted to stand out from the competition and we achived this aim. Would highly recommend Gerry and the team and would be happy to speak with anyone about this recommendation."
Let's start a new project together today!
Our friendly team are ready to take your calls, emails or arrange a meet up in person.