We set out to create a material box-like no other, our goal is to make something that will last for years to give our clients inspiration in ways to use print media in different ways.
The box sets out only a fraction of what is possible but it's a good guide to what can be achieved in terms of quality and precision. All reached on a wide variety of materials both rigid and flexible.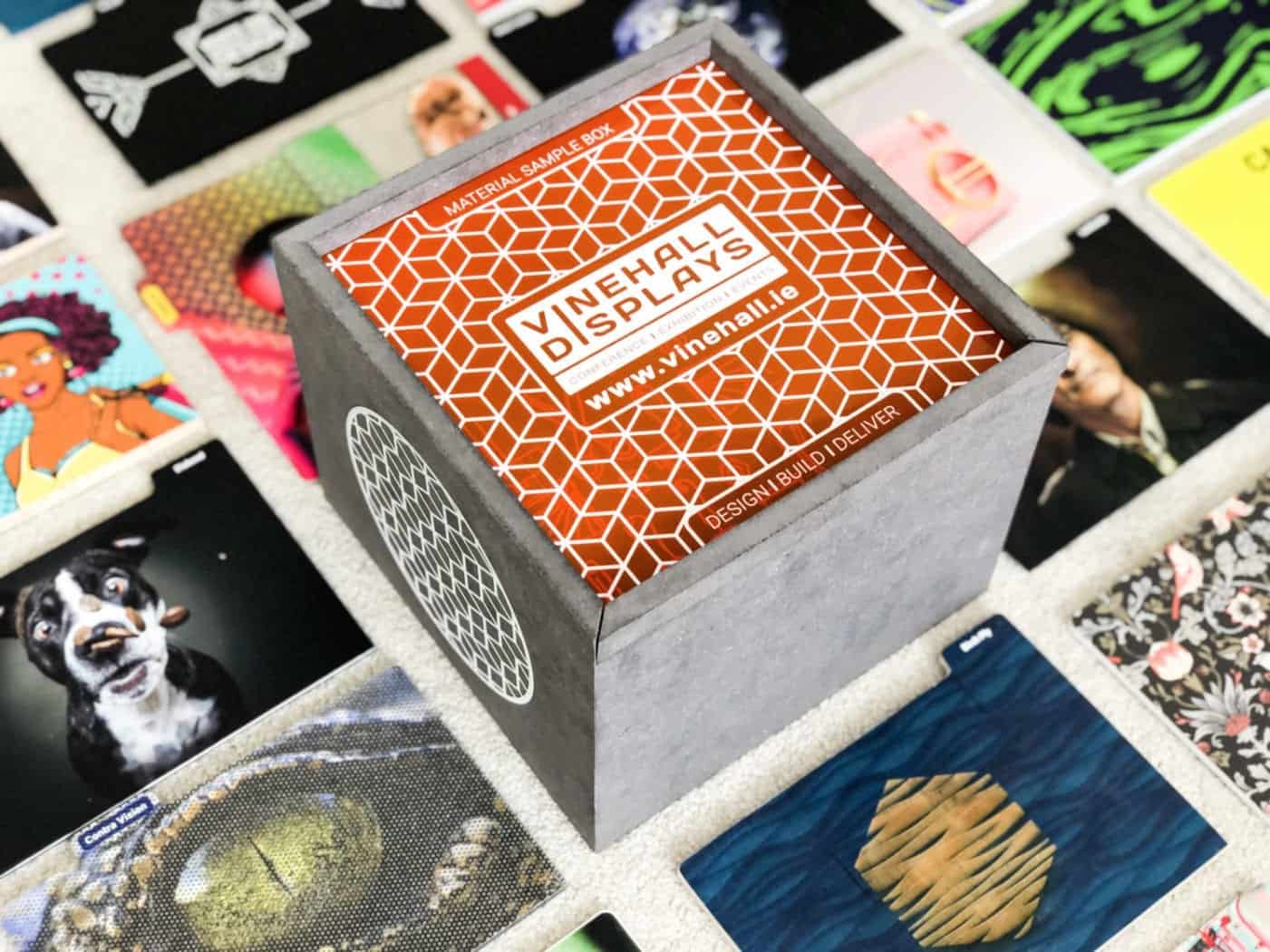 We are always looking for the sustainable and most environmentally friendly options that's what we explain the other alternatives we offer within the box to longer-lasting or completely environmentally friendly. That's why from the print technology we use like the LED UV green guard inks on our SwissQprinter or it's our Roland DG and it's ECO Solvent inks.
It took our team over 1 year to bring this new idea to life and give our customers the very best we have to offer. We discovered how to develop great products.
With an experienced team of in-house designers, project managers, fabricators, carpenters, and everyone in-between there is no problem we can't solve. We believe nothing is impossible, and there is no limit to what can be achieved. This shows in the work we do.
We are not finished yet! We have some really exciting new materials to come, so please contact us today to discuss with the team.