Sustainability is important to us. That's why we are extremely pleased to announce that Vinehall Displays has been awarded a Gold Medal from EcoVadis, the world's largest and most trusted provider of business Sustainability Rating.
The objective of the EcoVadis Corporate Social Responsibility (CSR) rating methodology is to measure the quality of a company's CSR management system through its policies, actions, and results. The EcoVadis CSR rating methodology is based on seven founding principles.
Scoring in the 97th percentile, the rating reflects the quality of Vinehall Display's sustainability management systems. This year's Gold Medal awarded to Vinehall Displays puts it in the Top 5% of the best performing companies assessed by EcoVadis.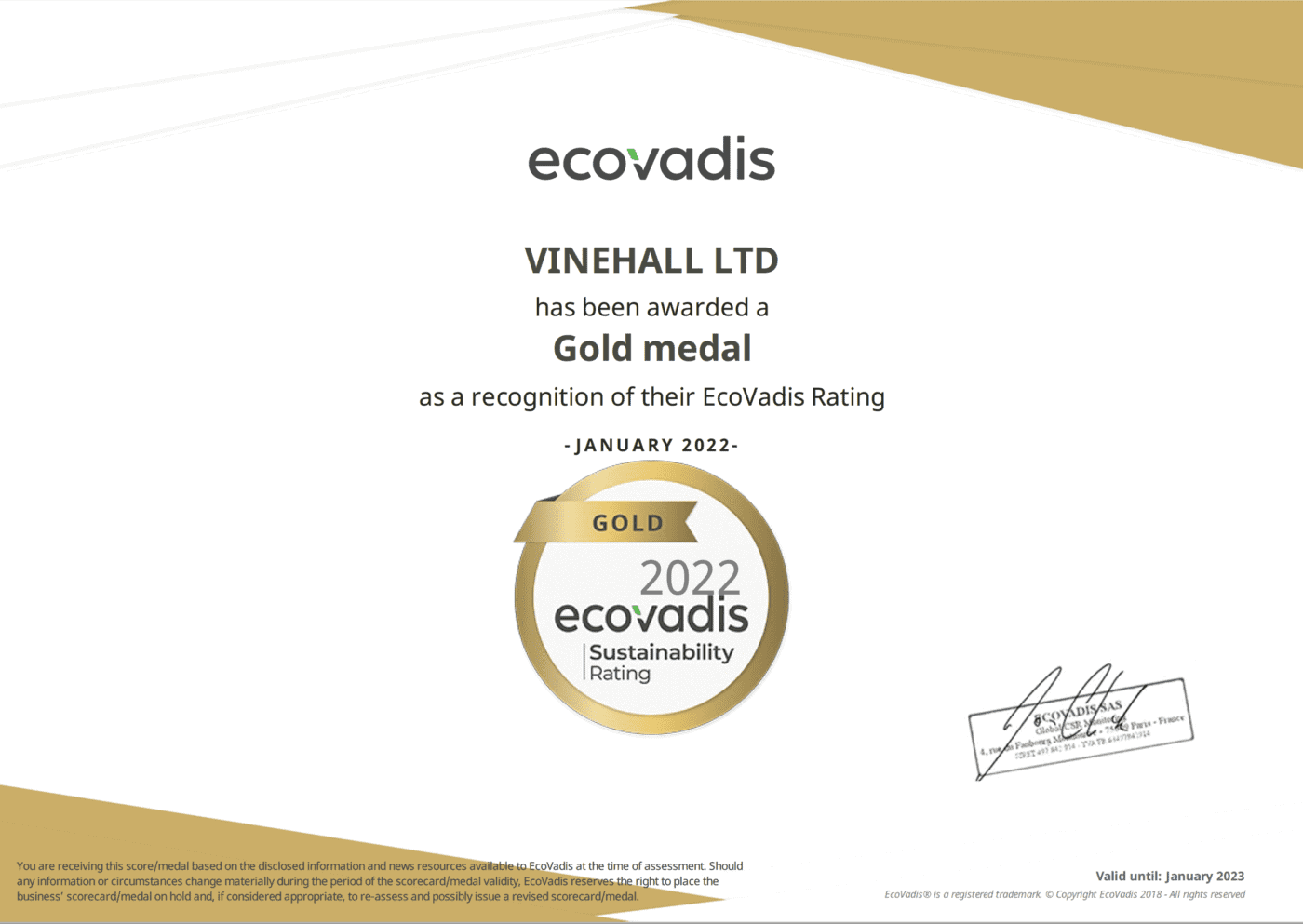 The recognition from EcoVadis is a great motivator for our team to continue our journey and helps our external stakeholders better understand how we are doing.
Our partners' can now access our detailed environmental, social, and ethical assessment and full business sustainability rating from EcoVadis. This report highlights our strategy and practices that positively impact Vinehall Displays employees, partners, the communities in which we operate and the broader world around us. These commitments ensure we embed sustainability into every aspect of our business, setting us apart as the employer, partner, and investment of choice through our efforts to build a smarter, more connected world.