𝗖𝗔𝗙𝗙𝗘 𝗩𝗘𝗥𝗚𝗡𝗔𝗡𝗢 Experience Room Fit-Out Project was delivered to our longtime client Coca-Cola HBC, Dublin HQ.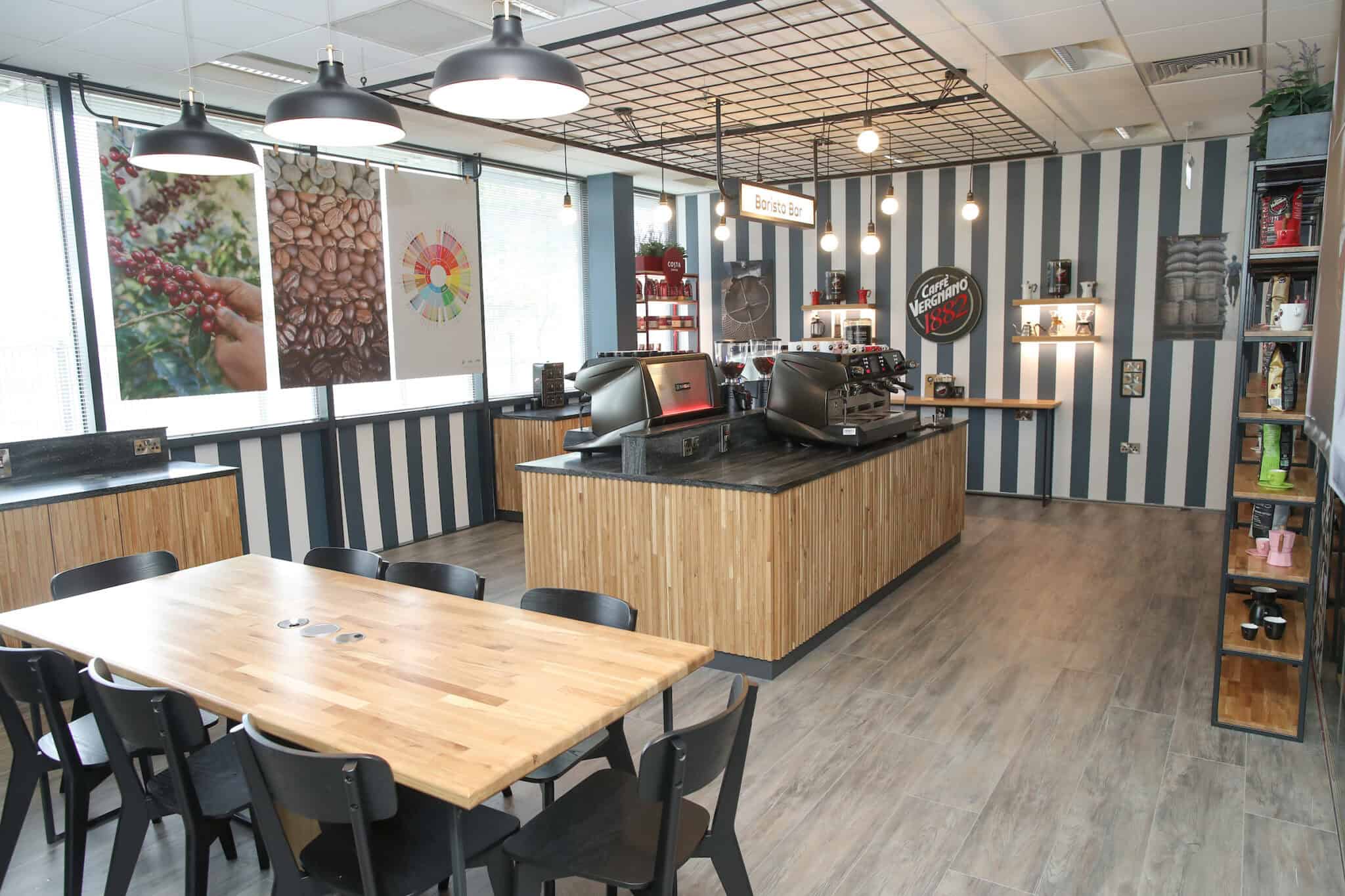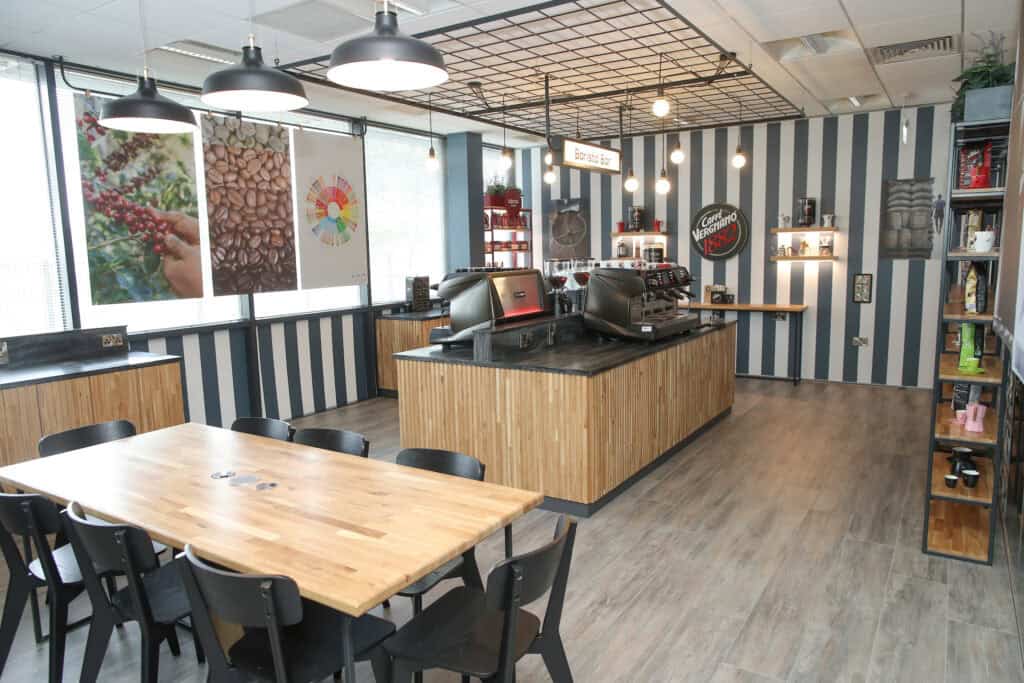 Our client wanted a welcoming and cozy Experience/Show Room for his clients and employees to meet, relax or work while enjoying his new range of Caffe Vergnano.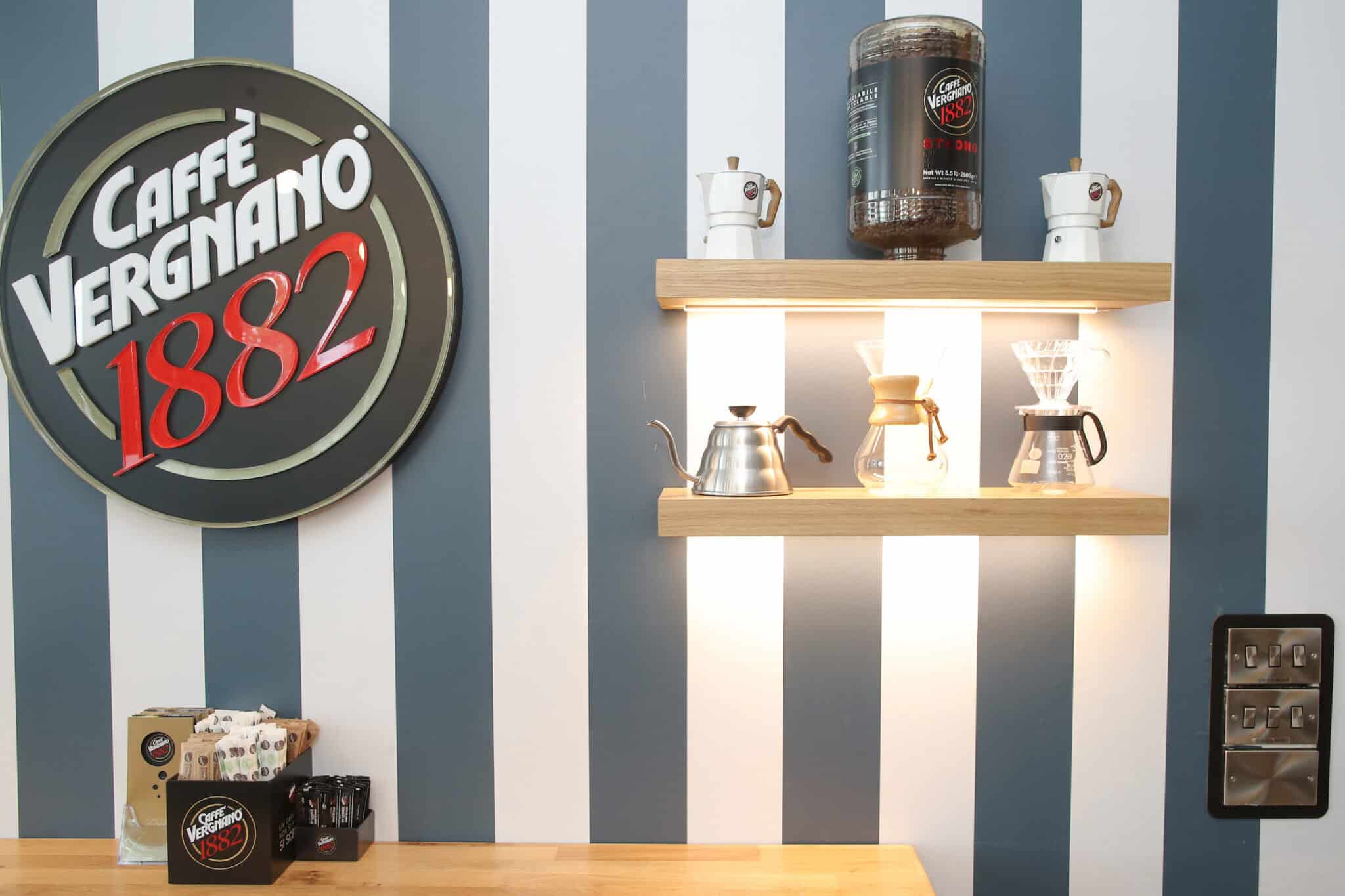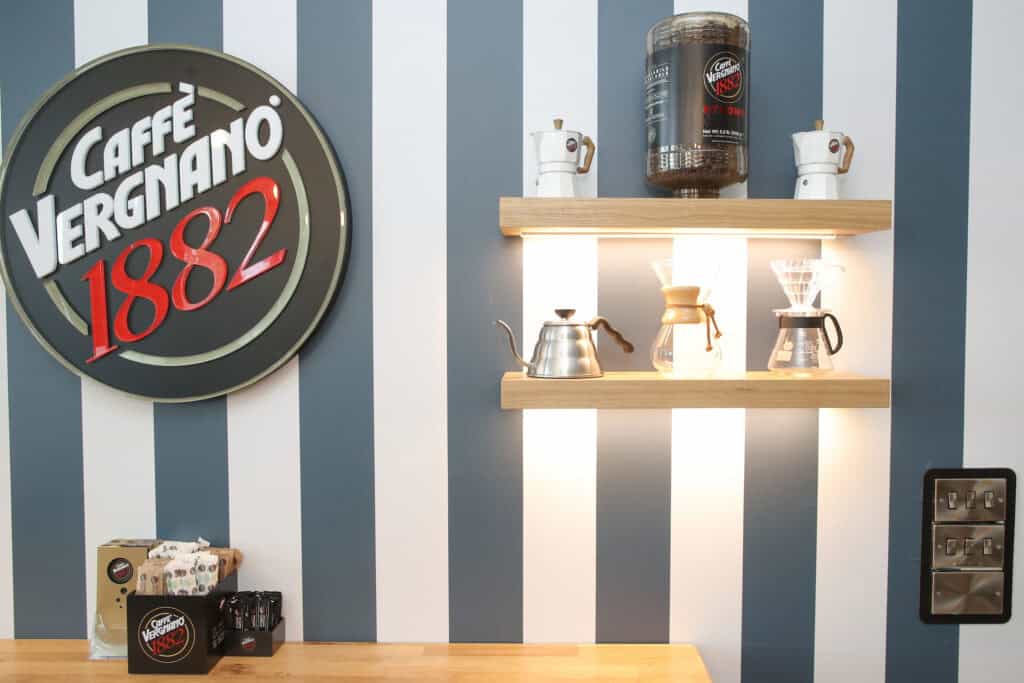 Vinehall's solution was an eclectic mix of refined Scandi with a dash of industrial through the use of some interesting materials such as wood and metal.
The biggest impact made in this Caffe Vergnano Showroom was on the walls.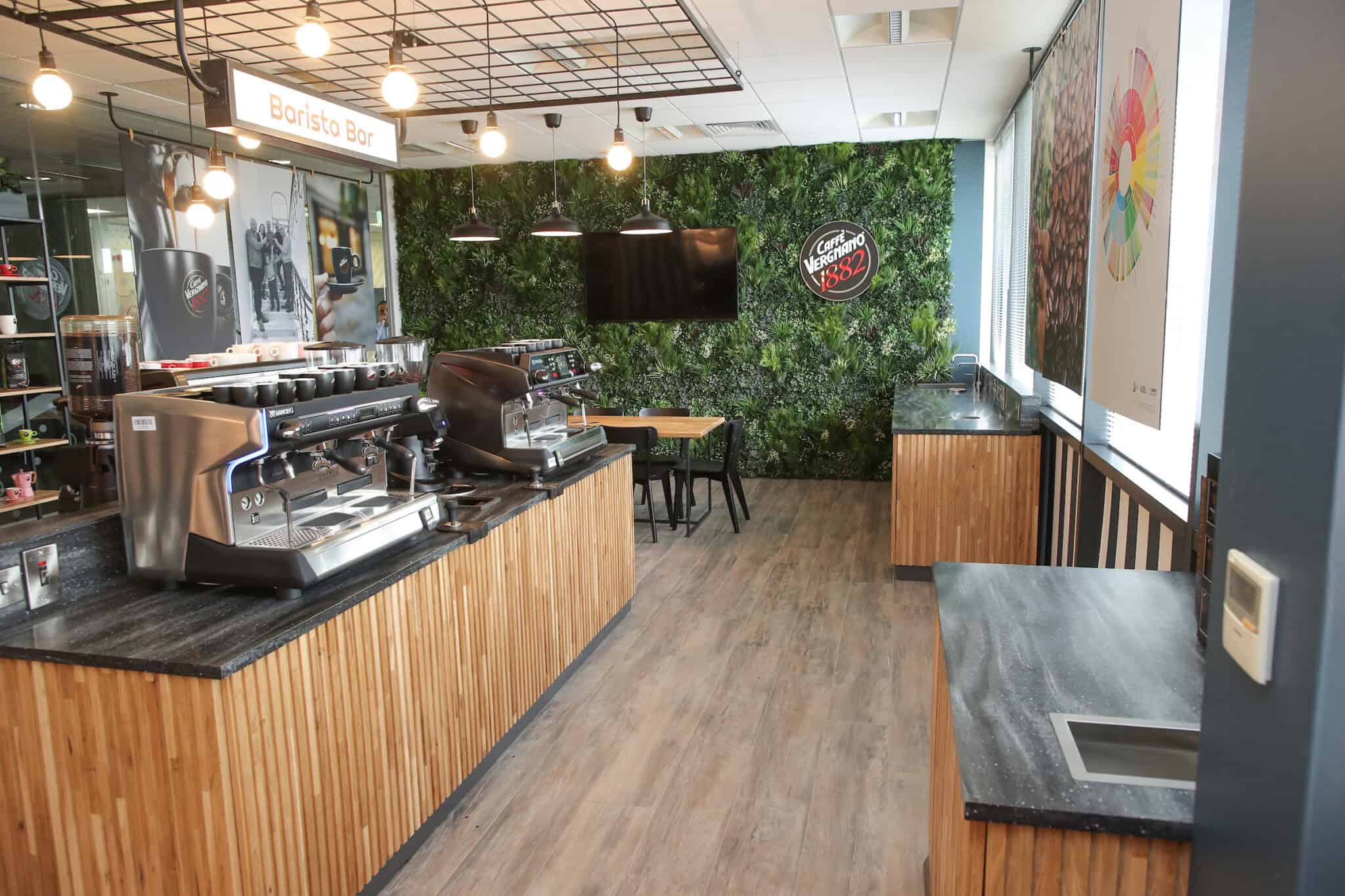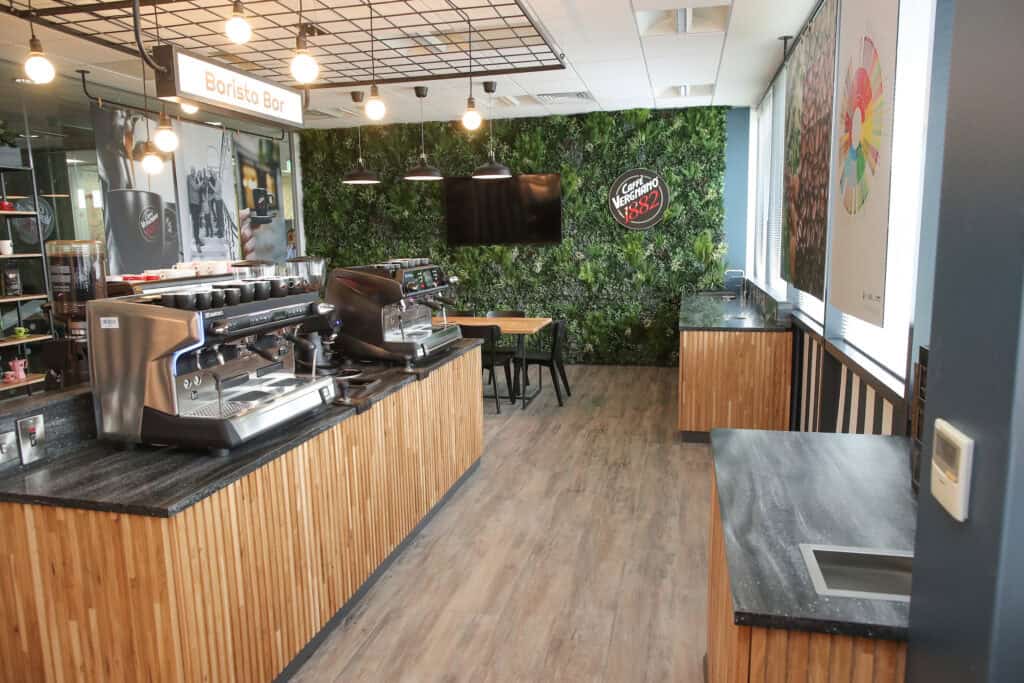 Using SurfaceWow Artificial Green Wall panels created the look, and gives the room a warm, natural feeling.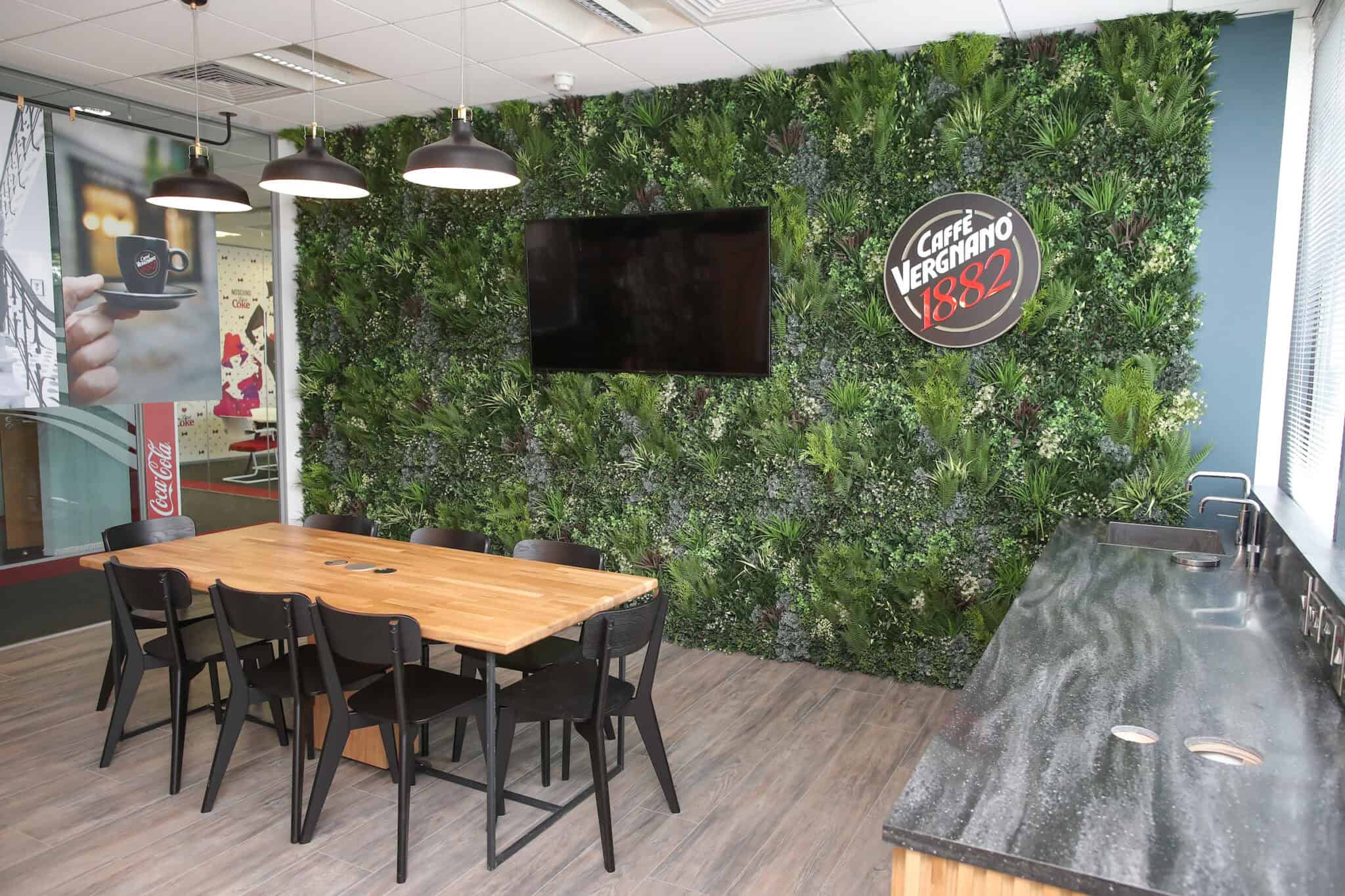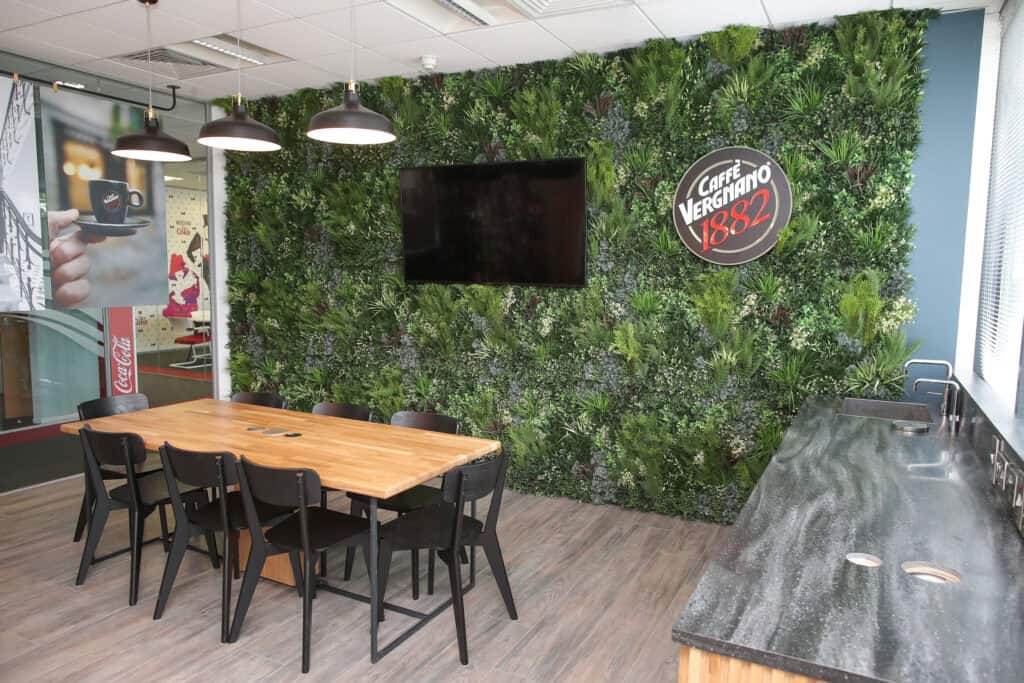 The project consisted of bespoke works to our client's exact specifications including a bespoke coffee counter design with a detailed pattern and attention to functionality that allows the baristas to produce and showcase an amazing coffee.
The Vinehall Team 𝗗𝗘𝗦𝗜𝗚𝗡𝗘𝗗, 𝗕𝗨𝗜𝗟𝗧, and 𝗗𝗘𝗟𝗜𝗩𝗘𝗥𝗘𝗗 this project from start to finish, and we couldn't be happier with the end result.
If you have a similar project that needs our design skills and quality manufacturing, First Class delivery installation with our expert team, why not call us today and speak to the experts!