STORE YOUR BIKE AND PROTECT YOUR WALLS WITH VINEHALL BIKE STAND
Cycling is an excellent way to incorporate exercise into daily work and leisure routines and bikes are becoming much more of a lifestyle object now. Bikes are beautiful in their own way but they are not the easiest items to store indoors. Due to awkwardness of shape, it is very easy to knock them over and roll around.
Using Vinehall Bike Stand you can prevent marks on your wall, keep your bike vertical, store it, service it, and clean it. It is adjustable to suit most tire widths.
Any cyclist can fix their bike into standing position, whether they are washing it or storing it in their garage or inside the house. Riders spend a lot of money on their bikes and these stands allow riders to store bikes safely in a way that doesn't damage the bar tape, saddles, a wall in your house, or your car.
For more information and to order the customised Vinehall stands, please visit our ONLINE STORE.
We also have a special rate for clubs or companies buying a consignment of stands.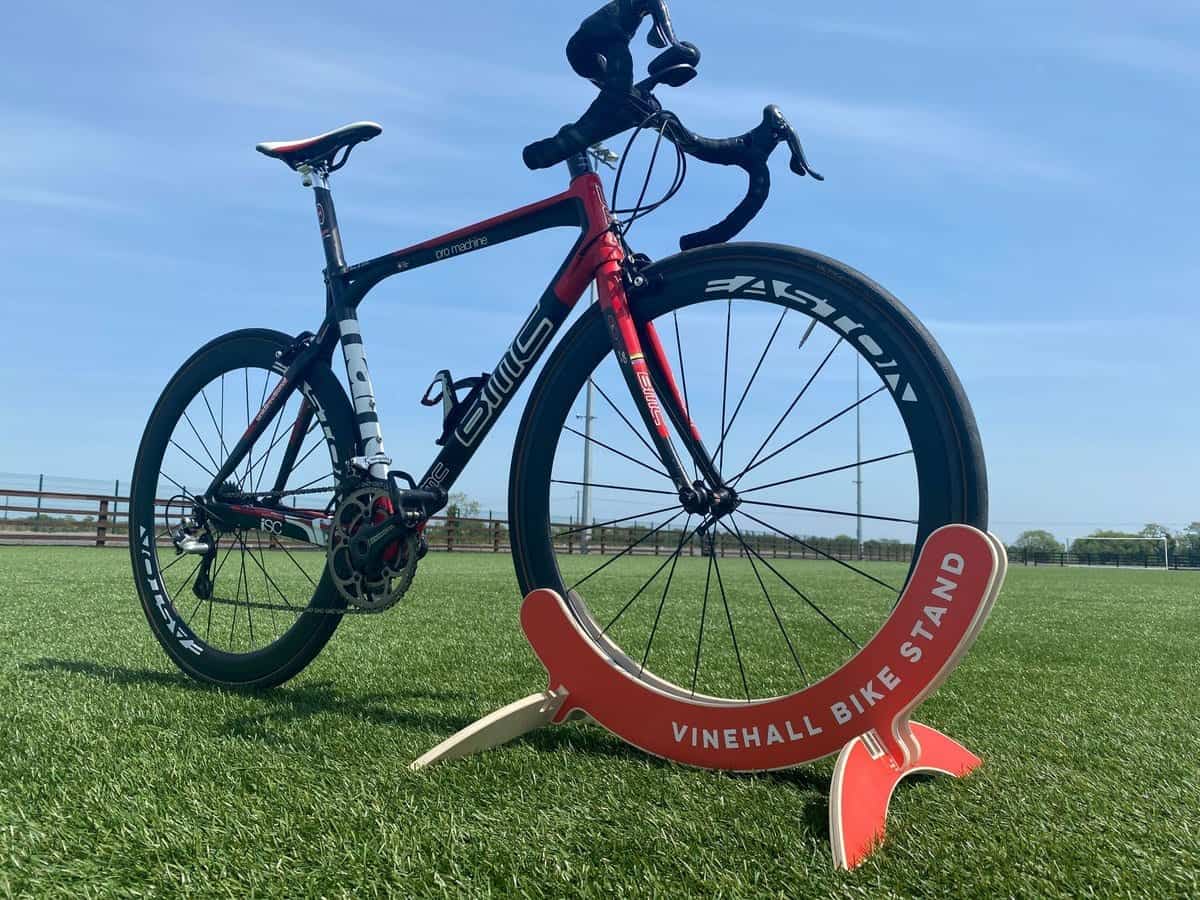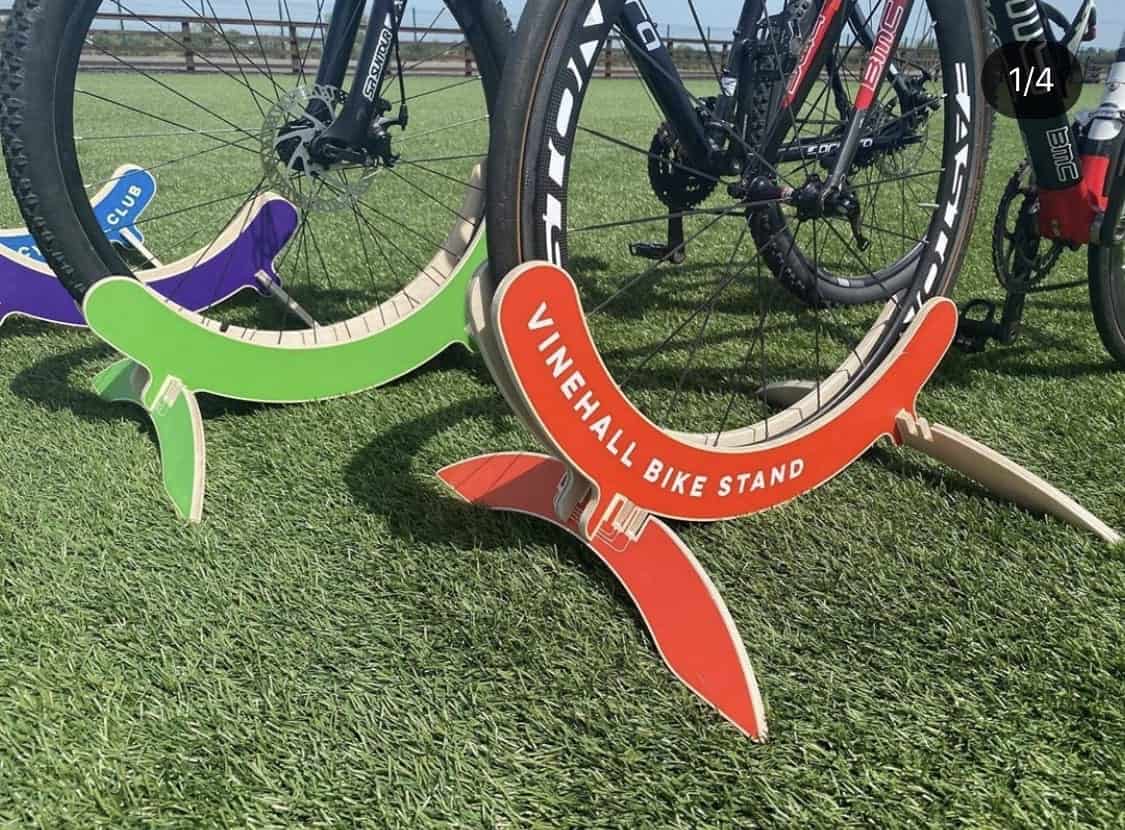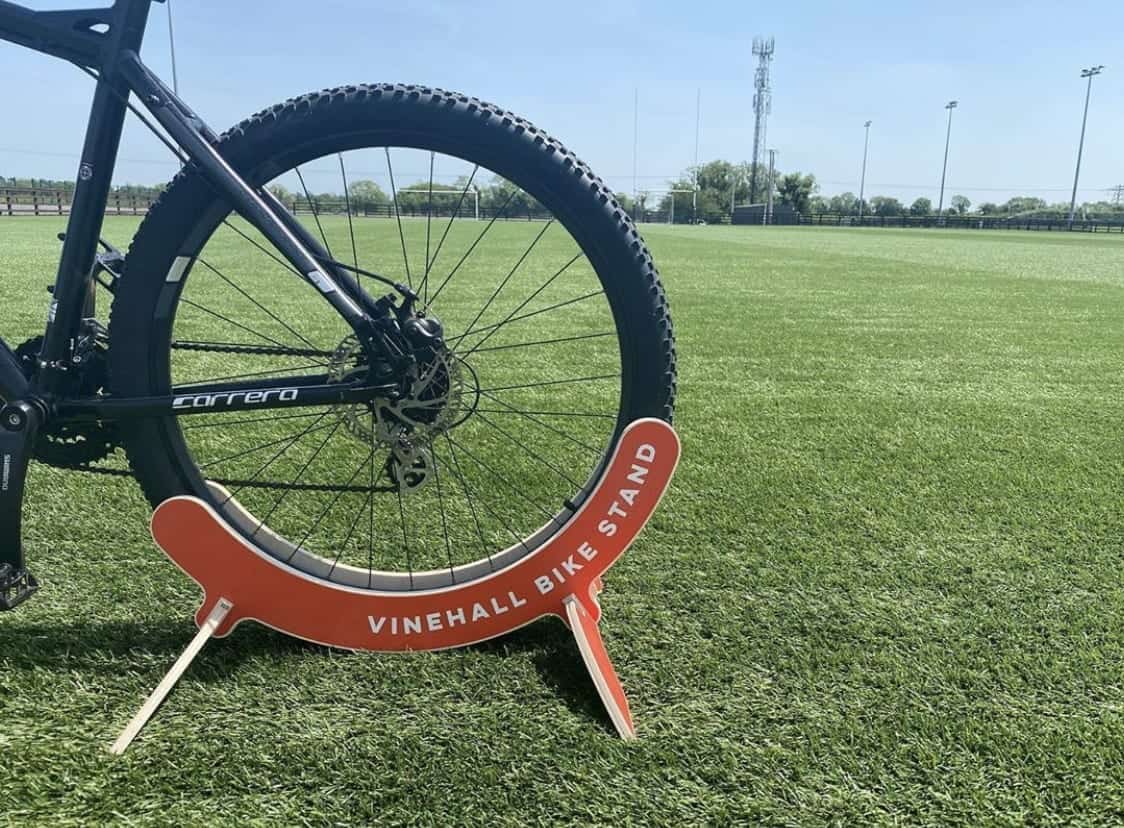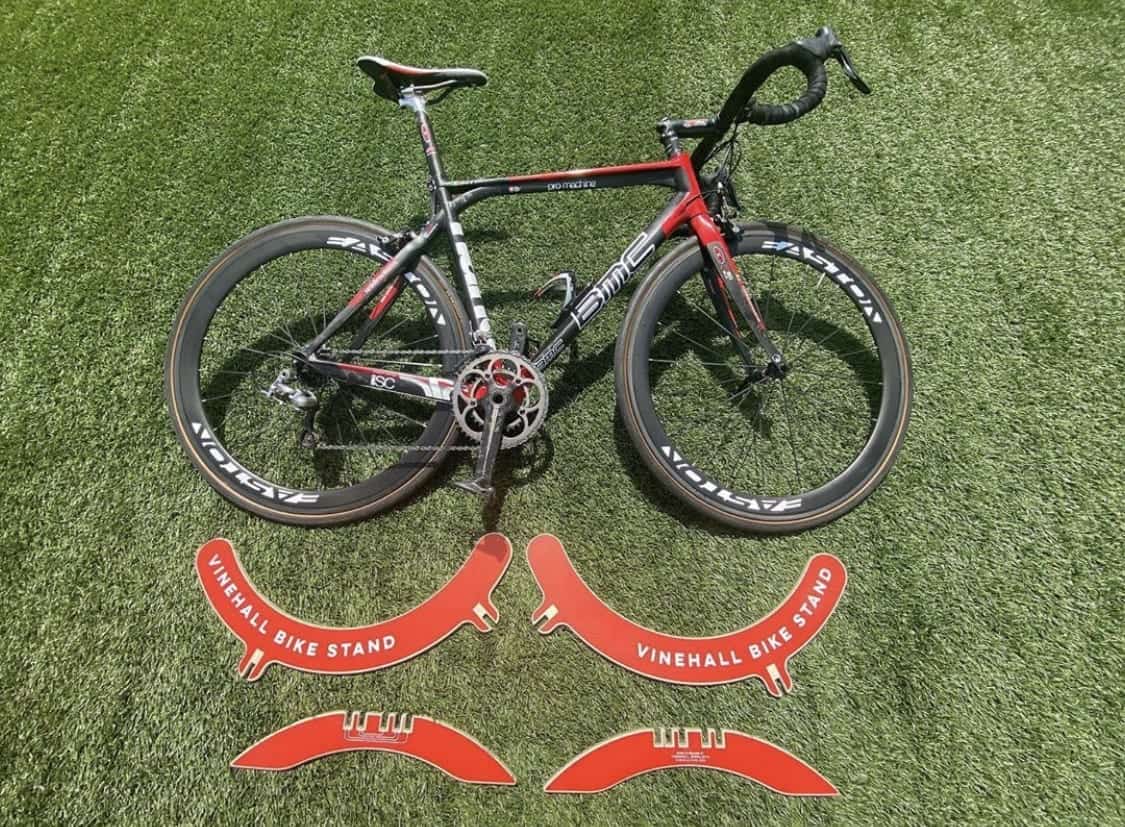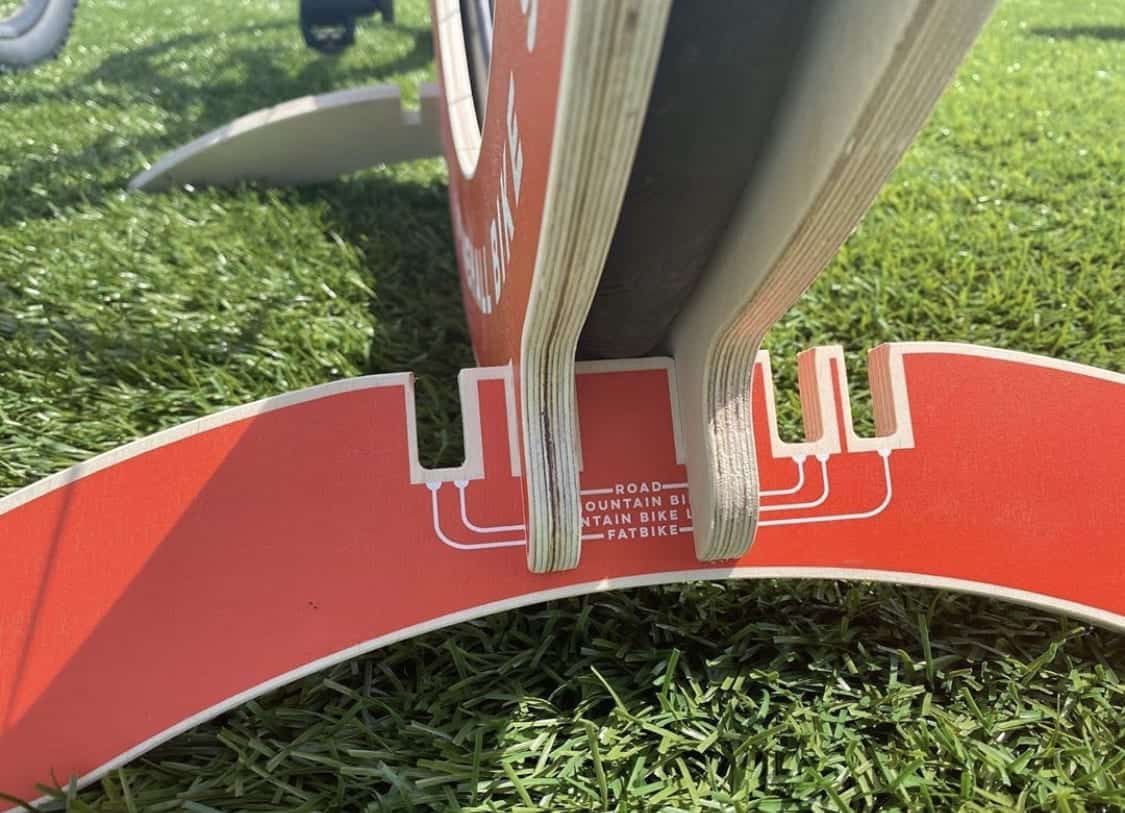 Our Bike Stands are made from untreated FSC certified birch plywood and cut from our state of the art CNC technology. Custom print touches like full-colour designs, logo, and many more are available