One piece wall coverings, no seams no joins wall covering, that is taking the industry by storm.
Our Digimura-1 one piece wall coverings is installed by pasting like a traditional wallpaper but without the need for vertical joins. This makes it perfect for the walls in offices, restaurants, retail and even homes.
Large format printing and installing experts
Here at Vinehall Displays we have been expert suppliers, providing consultation, print and installation of printed one piece wall coverings. Our complete wall printing projects speaks for itself. As do the prestigious companies like Coca-cola who we have work with us for printing and installation services for printed one piece wall coverings.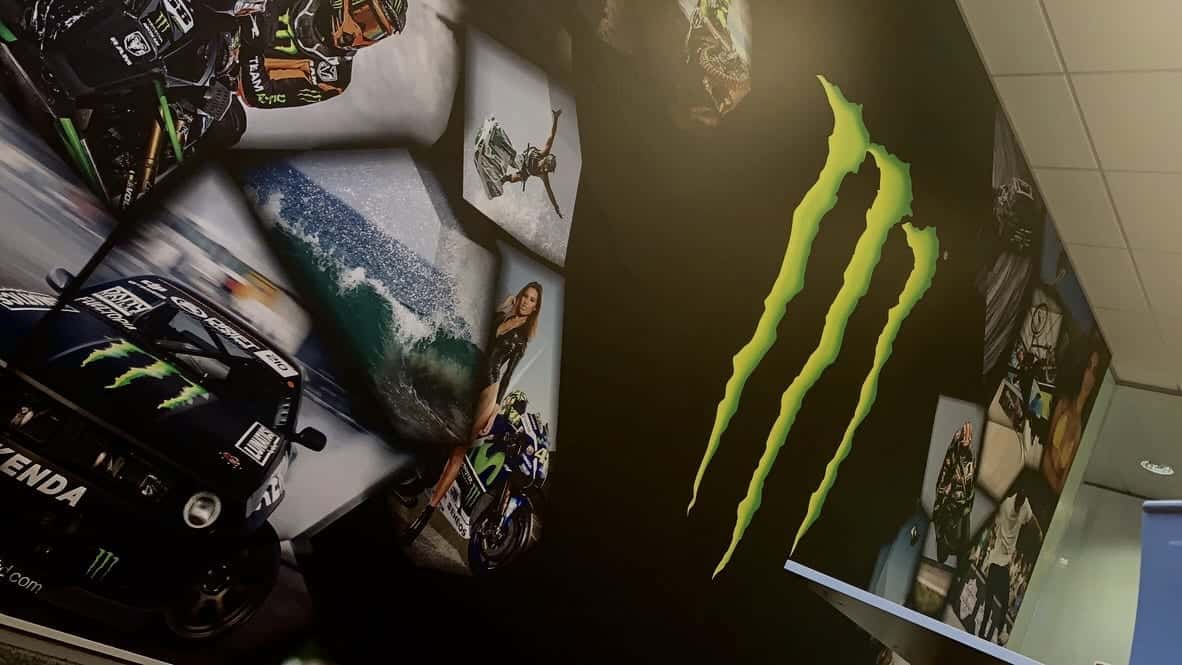 Our One-Piece Digimura-1 Wallpaper is quickly becoming a very popular product with our customer base. It not only prints brilliantly, but is also fully compliant with the Euroclass EN 13501-1 fire-rating — even when printed!
Most importantly, it also has a CE Declaration of Performance – which means it conforms to the required Construction Products Regulation EN 15102.
Produced on a PVC-free polyester textile material and printed on our SwissQ Printer using originally SwissQPrint inks to help us achieve the most accurate and vibrant prints possible but also being reassured with its GREENGUARD certifications.
Available in a 3.2m roll-width, ideal for retail and leisure areas, the wall graphics are printed seamlessly, meaning you get a perfectly consistent print across the length of the wall, with no joins to match up or to be picked at by curious passers-by.
From its high-grade print quality to its commercial fire-rating, our Digimura-1 is the only one-piece wallcovering that meets all these requirements. It is a brilliantly flexible, durable heavy-weight, fabric-backed printing base that is ideal for short-run, bespoke projects, creating crystal clear imagery which will transform any public or commercial space.
All of the materials produce impactful graphics with bright colours, which are bound to leave you customers extremely satisfied.
For more information's or advise on wall covering, please call us on 01-8359674 or email  info@vinehall.ie