Working from home and using laptop?
We are all spending more and more hours sitting at our desks and using our laptops for up to 10 hours each day. Therefore, it is enormously important to set up your workstation in the correct way in order to keep you comfortable.
Laptops allow us to be able to work more flexibly, but they have been blamed for causing a lot of heath issues.
Due to the low positioning of the laptop screen and fixated keyboard, most intensive laptop users might experience back, neck or arm pain. Also you might not realise it, but having your workstation set up incorrectly directly impacts your productivity.
Vinehall Displays provides the perfect solution!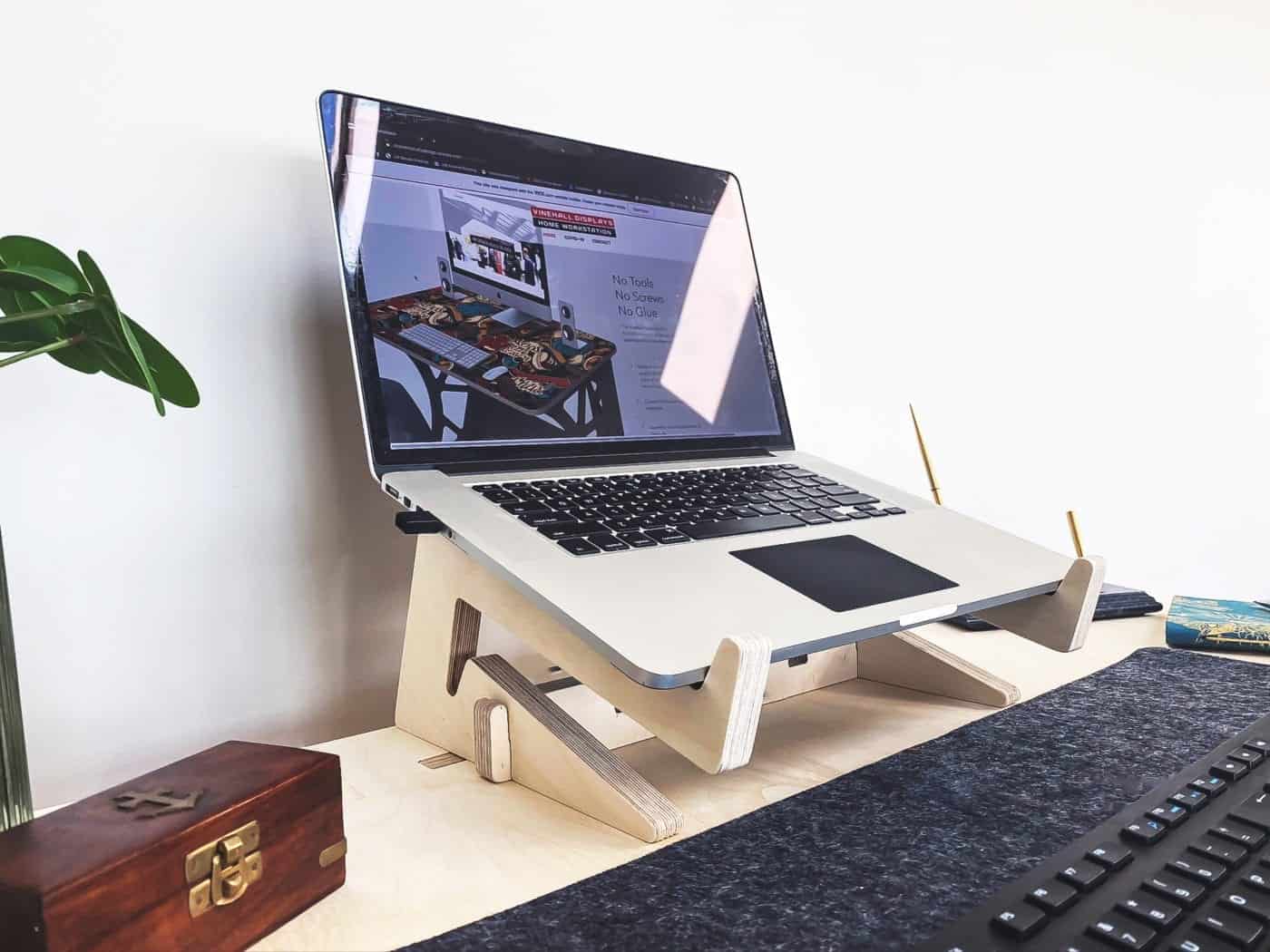 Our laptop stand with a separate keyboard and mouse will improve your posture and reduce neck and back pain wherever you choose to work at home or at the office.
It's made out of the highest quality 18mm birch Ply and cut from our state of the art CNC technology. It raises laptop to eye level while sitting and it's adjustable to suit any laptop size.
Price of our Laptop Stand is €35 VAT included.