If you are among of people whom from time to time like to use laptop on sofa, in the garden and check news, watch a movie or play a game, you probably need to look into a laptop lap desk. It will not only make using your laptop in your lap much easier but it will help your hands and back to not become fatigued.
One of the biggest advantages of having Lap Desk is that it can be raised to specific height, which means you are not bending you neck in awkward way in order to see the screen. It not only keeps your Laptop cool in your lap or any surfaces but it's also lightweight, meaning you can take it with you if you need to travel or move around.
Vinehall Displays Lap Desk is stylishly designed and is equipped with a phone slot that holds it at horizontal and vertical angles allowing you to have hands-free video chats.
The multiple, mouse pad pattern designs provide numerous options to complement your decor.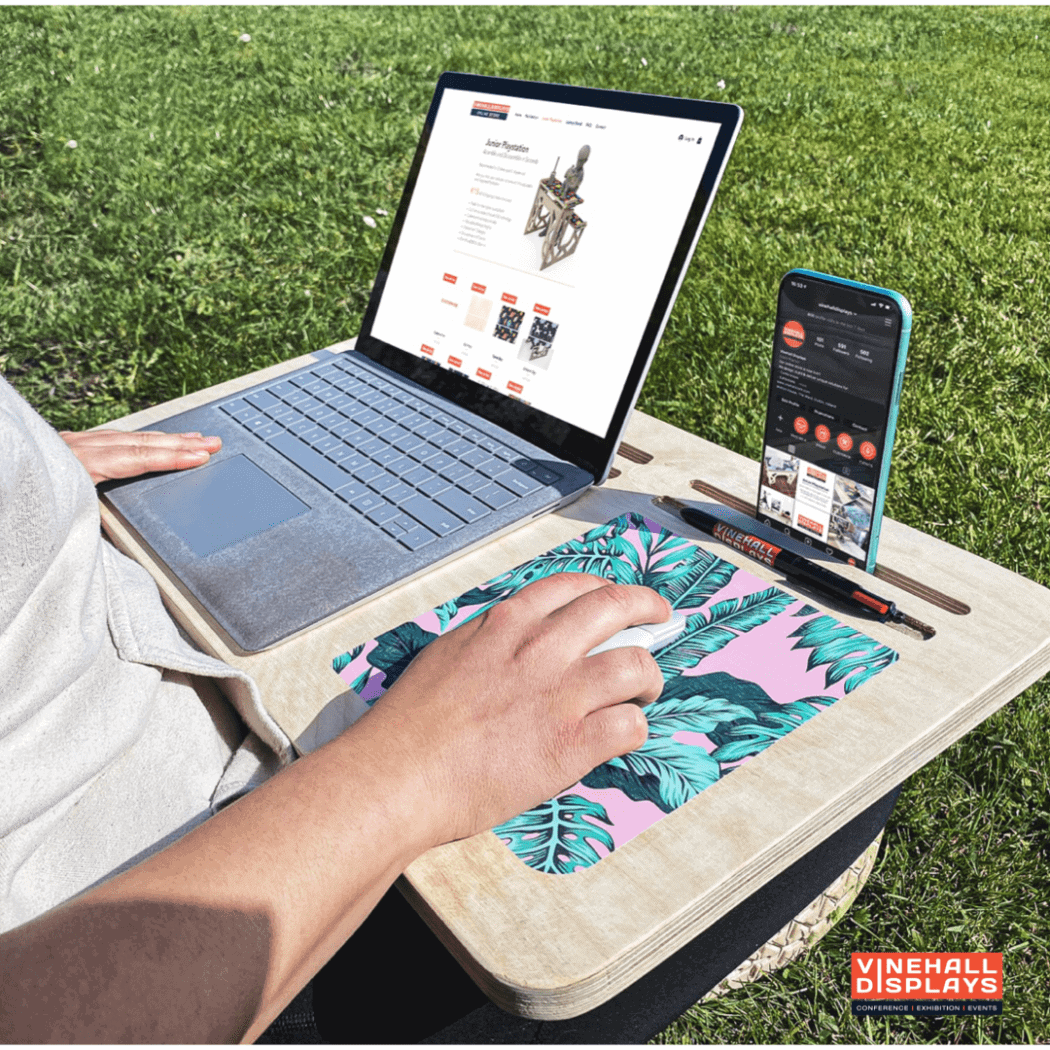 It's made out of the highest quality 18mm birch Ply and cut from our state of the art CNC technology. It supports 15 inch laptops and below. Choose from our 12 mouse pad designs or customised your own to suit your style.
Price of our Laptop Stand is €45 VAT included.