Exhibition Stand Terminology and Sustainable Solutions: A Comprehensive Guide for Event Success
Introduction:
Planning an Event or Exhibition can be an exciting yet daunting task. As a business looking to make a memorable impact, understanding the terminology surrounding exhibition stands build and event production is crucial. In this blog post, we'll explore and demystify the common jargon associated with exhibition stand design and construction, equipping you with the knowledge you need to navigate the world of event production and exhibition builds with confidence. We'll also delve into event eco-friendly solutions, reusability, and sustainability practices that are shaping the future of the event industry.
Exhibition Stand: Building a Strong Event Presence
At the heart of any event lies the exhibition stand, serving as the foundation for your brand's presence. These stands come in various types, sizes, and designs, catering to different objectives and budgets. Familiarizing yourself with the nuances of exhibition stand terminology is essential for event production companies looking to deliver exceptional experiences for their clients.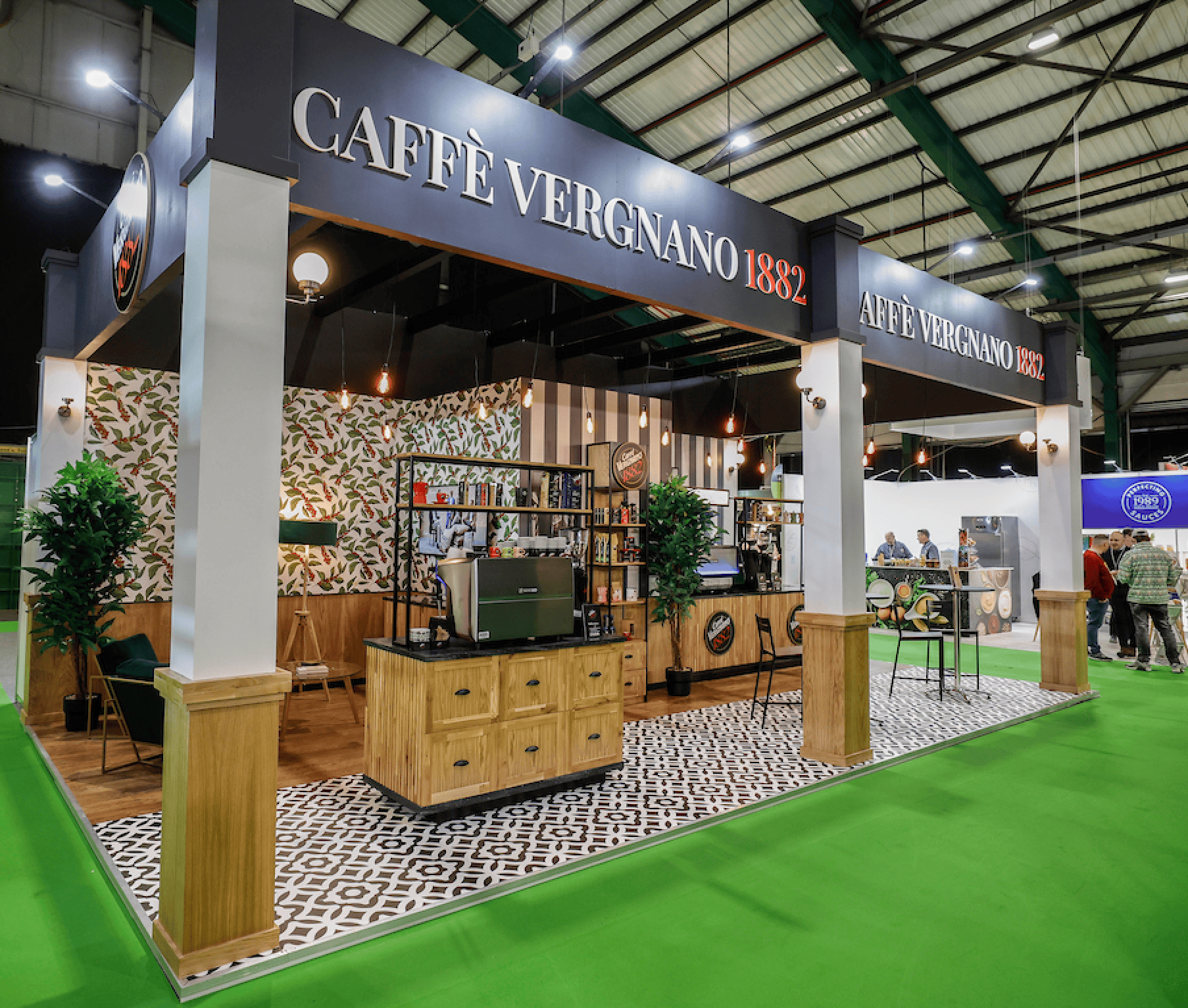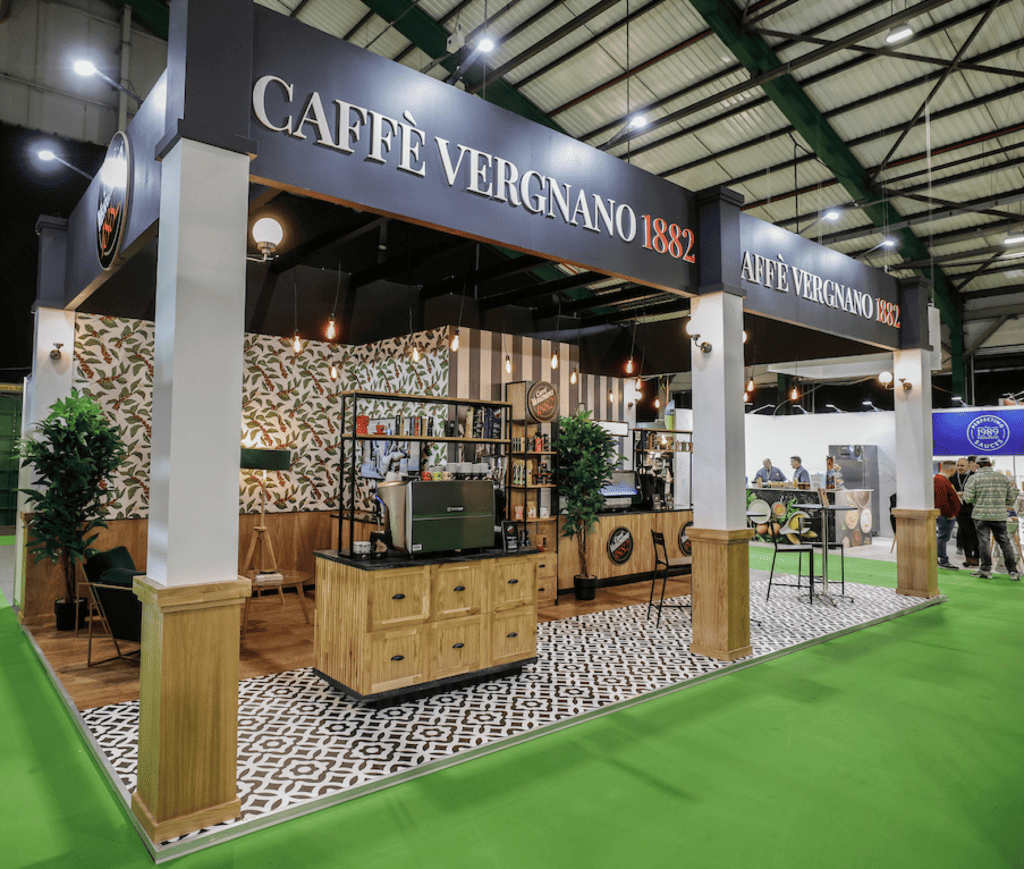 Shell Scheme: Streamlined Solutions for Exhibitions
A shell scheme refers to a pre-constructed stand provided by event organizers. These stands offer convenience and cost-effectiveness as they come with standardized components such as walls, carpeting, lighting, and sometimes furniture. While shell schemes provide a quick setup, they may limit customization and branding opportunities compared to bespoke stands.
Modular Stand: Versatility and Reusability
Modular stands are made up of interchangeable components that can be reconfigured to suit different exhibition spaces. These versatile systems offer the convenience of adaptability, allowing you to modify the stand's layout, size, and design as needed. Additionally, modular stands are often reusable, making them a sustainable choice for multiple events.
beMatrix System: Modular Excellence
The beMatrix system is a popular choice for modular exhibition stands due to its exceptional versatility and high-quality construction. It is known for its innovative frame system, which consists of aluminum frames that seamlessly connect to create sturdy structures. The beMatrix system allows for endless possibilities in design, ensuring your exhibition stand stands out from the crowd.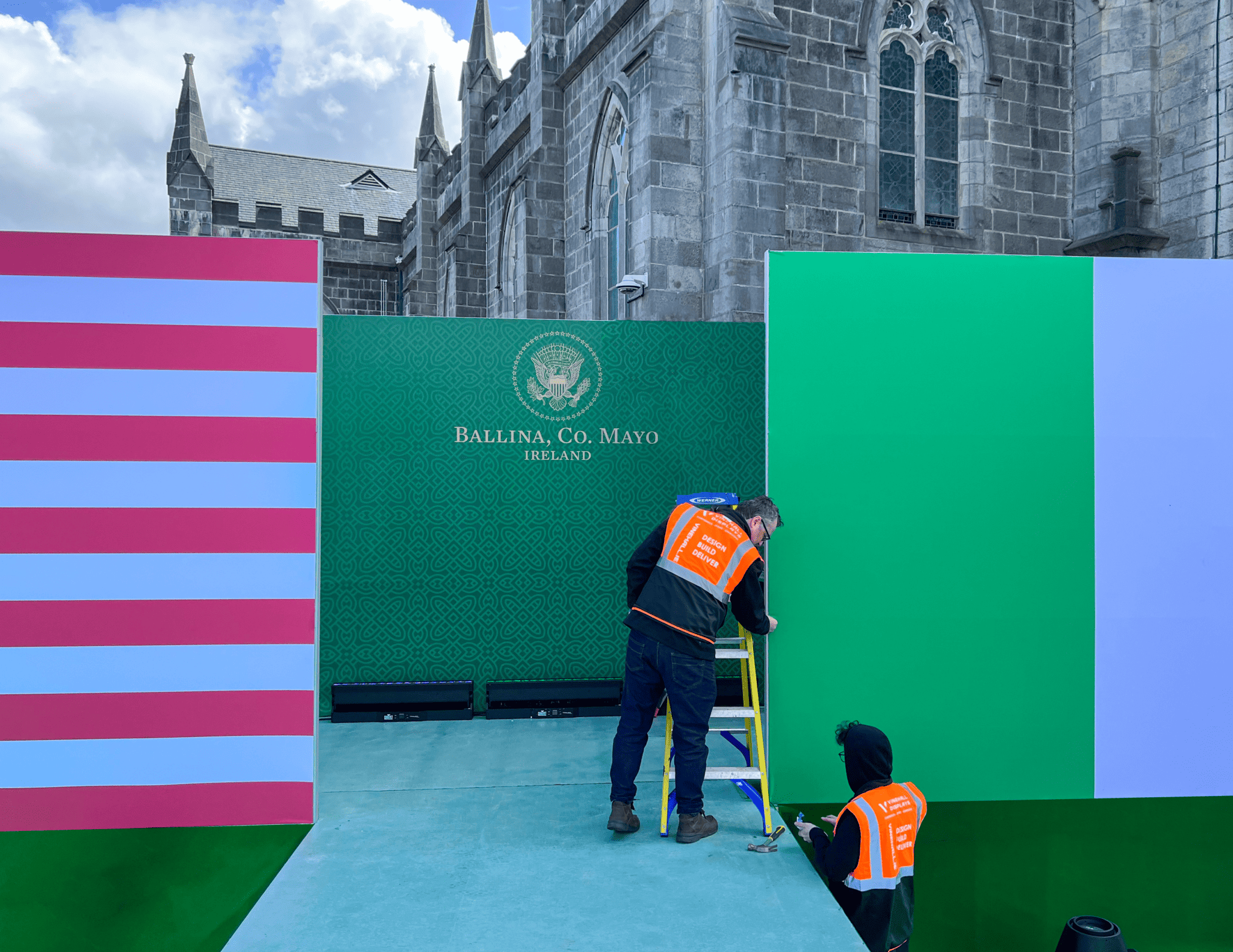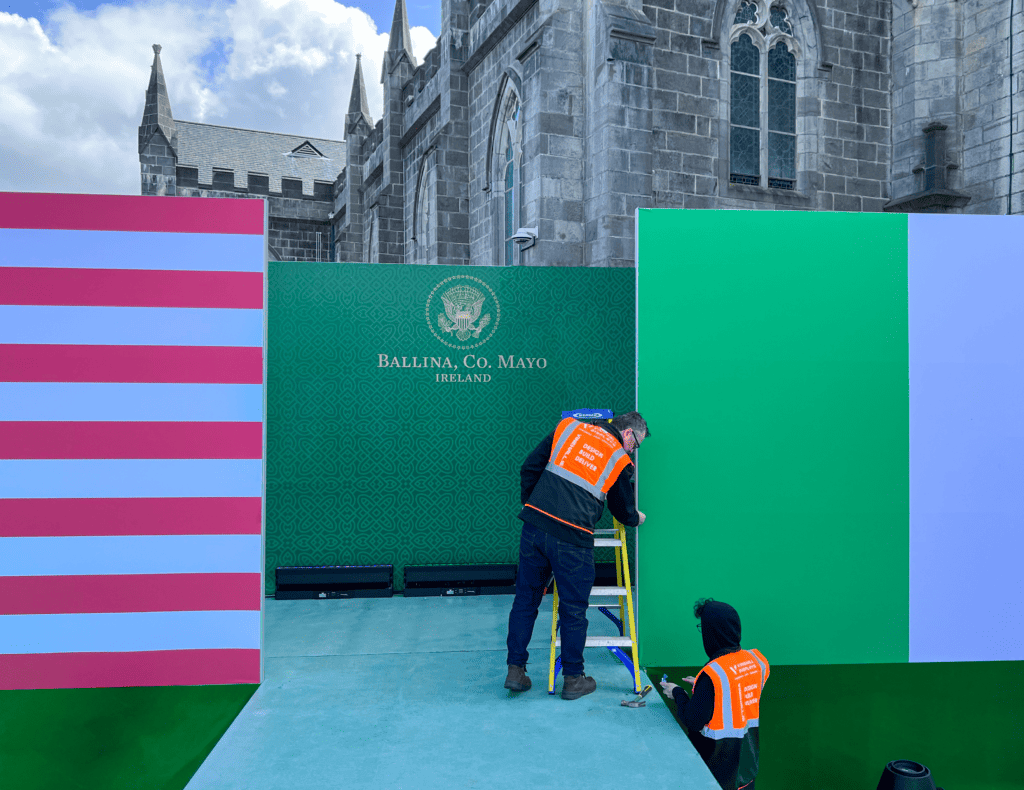 Key features of the beMatrix system include:
Seamless Integration: The beMatrix system offers seamless integration of graphics, signage, and AV equipment. The frames are designed to accommodate various graphic panel sizes, enabling you to create a visually stunning and cohesive display.
Easy Installation: The beMatrix system is designed for efficiency and ease of installation. The frames are lightweight and can be assembled quickly, reducing setup time and costs. This is especially beneficial for events with tight deadlines or multiple exhibitions.
Reusability and Sustainability: The beMatrix system is known for its reusability, making it a sustainable choice for multiple events. The frames can be easily disassembled, transported, and reconfigured to fit different exhibition spaces, maximizing your investment and reducing waste.
Seamless Integration with Other Systems: The beMatrix system is versatile and can seamlessly integrate with other exhibition systems. This allows you to combine the benefits of beMatrix with other components such as lighting, AV equipment, and furniture, creating a truly customized exhibition stand.
When considering the beMatrix system for your exhibition stands, consult with a professional exhibition builder who specializes in this system. They can guide you through the design and construction process, ensuring that your stand maximizes the potential of the beMatrix system while aligning with your brand's goals and aesthetics.
Graphics and Signage: Captivating Visual Communication
Graphics and signage play a crucial role in attracting and engaging visitors. They include elements such as banners, backdrops, digital displays, and interactive screens. Effective graphics and signage should align with your brand's visual identity, effectively communicate your key messages, and create a visually striking presence.

Event Production: Crafting Seamless Experiences
Event production encompasses the comprehensive process of planning and executing an event. It involves careful coordination of logistics, vendor and project management, venue selection, creative design, and technical aspects. With Vinehall Displays as your partner, we understand the importance of event production and work closely with clients to ensure seamless experiences that captivate attendees and meet your objectives.
Event Print: Enhancing Brand Visibility
Event print refers to a range of printed materials used to enhance brand visibility and engage event attendees. These materials include banners, signage, brochures, and other promotional merchandise. Effective event print materials are designed to align with your brand's visual identity, convey key messages, and create a visually captivating display that grabs attention. Vinehall Displays specializes in creating high-quality event print solutions that maximize your brand's impact and help you stand out in the crowd.
Commanding Attention with Large Format Printing
Large-format printing involves producing printed materials on a larger scale, enabling you to create impactful event displays. These prints are ideal for banners, backdrops, wall graphics, and floor graphics. Large-format printing allows you to make a bold statement, capture attention, and effectively communicate your brand's message in a visually stunning manner. With Vinehall Displays' state-of-the-art large format printing capabilities, your print materials will be of the highest quality, commanding attention at any event.

Print Materials: Amplifying Your Brand's Message
Print materials play a vital role in event production, allowing you to amplify your brand's message and engage attendees. From eye-catching banners and backdrops to informative signage, leveraging effective print materials can significantly enhance the overall experience. Ensure that your print materials align with your brand's visual identity, effectively communicate key messages, and captivate your audience.

Sustainable Event Solutions: Elevating Your Event Production
In today's environmentally conscious landscape, incorporating sustainable practices into event production is a must. Embracing sustainable solutions not only minimizes your event's ecological footprint but also showcases your commitment to responsible project management. Consider the following sustainable strategies:
Eco-Friendly Materials: Opt for eco-friendly and responsibly sourced materials in your event print. These choices promote sustainable forest management and reduce the use of harmful chemicals.
Reusability and Versatility: Embrace reusable displays and structures to minimize waste and promote cost-efficiency. Modular exhibition systems like the beMatrix system provide easy disassembly, transportation, and reconfiguration for future events. This sustainable approach reduces waste and maximizes your investment.
Energy Efficiency: Optimize energy consumption during event production by using energy-efficient lighting solutions and incorporating motion sensors to control usage. LED lighting, for instance, consumes less energy and has a longer lifespan compared to traditional lighting options.
Sustainable Printing: Explore eco-friendly printing options, such as Samba Green Graphics' large format printing. This solution utilizes eco-friendly inks and energy-efficient printing processes, reducing environmental impact without compromising on quality.
By integrating these sustainable solutions into your event production workflow, you not only contribute to environmental conservation but also set a positive example for your clients and attendees.

Engaging Your Audience through Brand Activation
Brand activation refers to the process of engaging your target audience and creating meaningful experiences that leave a lasting impression. This can involve interactive displays, experiential marketing campaigns, product demonstrations, and immersive installations. By strategically leveraging event print materials within brand activations, you can enhance audience engagement and effectively communicate your brand's values and offerings.
AV Equipment: Enhancing Engagement
Audio-visual (AV) equipment enhances visitor engagement by adding dynamic elements to your stand. This can include screens for presentations, interactive displays, sound systems, and lighting effects. Well-executed AV integration can help captivate the audience and create a memorable experience that reinforces your brand messaging.
Flooring and Carpeting: Setting the Event Stage
Flooring and carpeting choices can significantly impact the overall aesthetic and feel of your exhibition stand. Options range from basic carpeting to raised flooring systems that accommodate hidden wiring and offer a more polished look. Consider the desired ambiance, durability, and ease of installation when selecting the right exhibition flooring solution.
Event Furniture: Comfort and Functionality
Event furniture and accessories provide functionality and comfort to both visitors and staff on the stand. Consider exhibition seating hire options, display units, counters hire, and exhibition storage solutions that align with your brand's image and the specific needs of your booth. Additionally, incorporating event-branded elements into the furniture and accessories can further reinforce your brand identity.
Bespoke Stand Design: Tailoring Your Brand's Vision
A bespoke stand is a custom-designed and built stand that aligns precisely with your brand's identity and unique requirements. These stands offer complete creative freedom, allowing you to showcase your brand messaging, values, and offerings in a visually striking and personalized way. Bespoke stands can be modular or constructed from scratch, providing the flexibility to adapt to different exhibition spaces and venues.

Dublin's Popular Event Venues: Optimizing Your Exhibition Stand
Dublin boasts several premier venues for exhibitions and events, including iconic locations like Croke Park, RDS Dublin, Aviva Stadium, The Mansion House, and the Convention Centre Dublin. When designing your exhibition stand, it is crucial to consider the specific requirements and features of these venues to maximize your impact.
By tailoring your exhibition stand to these Dublin's key venues, you can optimize space utilization and seamlessly integrate your brand within the environment. This strategic approach enhances the visual impact and functionality of your stand, ensuring that you make the most of the venue's unique characteristics and captivate your target audience.

Conclusion:
As an event production company, understanding exhibition stand terminology is crucial for delivering exceptional experiences. By incorporating sustainable solutions, such as eco-friendly materials, reusability, and energy efficiency, you can create impactful events while prioritizing environmental responsibility. Leveraging innovative products like the beMatrix system and Samba Green Graphics' sustainable printing services allows you to maintain high-quality visuals while reducing your ecological footprint. By combining your knowledge of exhibition stand terminology with sustainable practices, you can create remarkable experiences in Dublin's key venues that leave a lasting impact on both attendees and the planet.
Contact Us today at 01- 8359674 to learn more about how we can make your event a success!