If you are planning to visit Ireland to visit an Exhibition, Conference or trade show and need a trusted Supplier or Vendor who is in business for 33 years and counts some of the world biggest brands as clients. We can help you to deliver your message to your clients the way you want!
We are working in all the leading Irish venues on a regular bias and we have a great experience of delivering for clients from all over the world. This is to make your visit to Ireland as stress-free and positive as possible. Some of the venues like Croke Park, CCD Convention centre Dublin. RDS Royal Dublin Society, City West Hotel, Burlington Hotel, and Europa Hotel Belfast.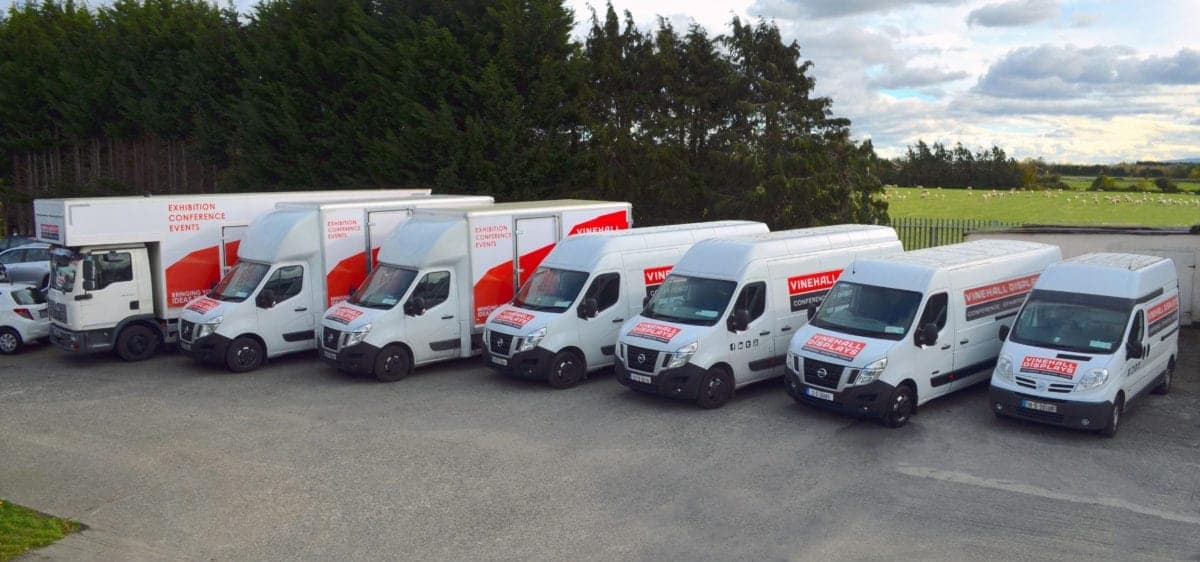 Some of our services we offer clients are,
ESTABLISHED SINCE 1986 – 20,000 SQ. FT SPACE – IN HOUSE DESIGN TEAM
IN HOUSE CABINET MAKERS –  PROVEN SUCCESS RECORD – ALL WORK GUARANTEED
PASSIONATE – FAST TURNAROUND
Green Factor 
We have a very robust environment policy, that we are always striving to improve. With new materials, the latest print technology, and our processes. So you can be assured, that we are always working to ensure that we deliver. The very best for our clients and the environment. We are a Zero to Landfill company as we have signed an agreement with Panda waste for them to recycle 86% of the waste they collect from us and the rest to use for clean energy production in the nearby area.
If you need some help and Advise please feel free to Contact us at info@vinehall.ie or call +353 1 8359674
One of our team would be happy to help!